Suzuki recently launched what might just be the car with the yummiest name in the world - the Alto Lapin Chocolat.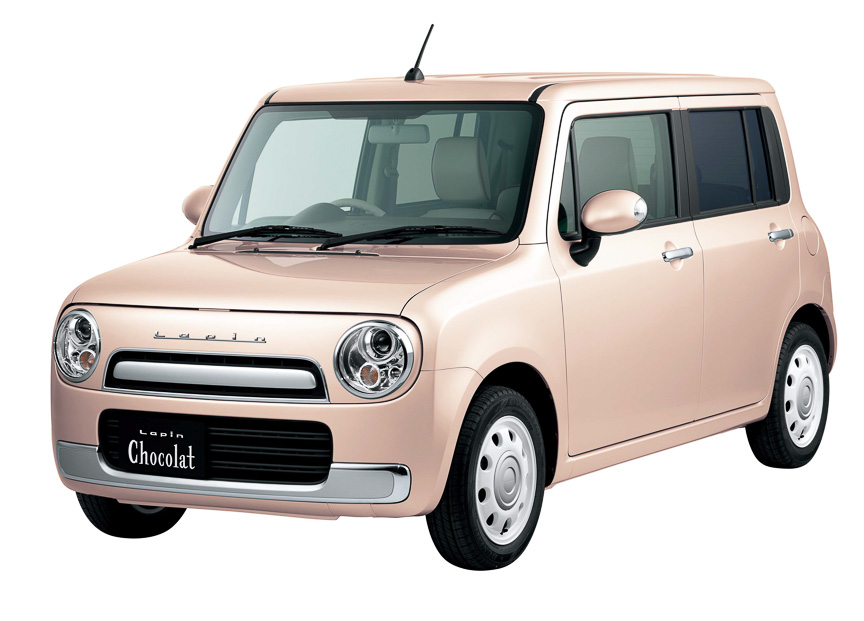 A posh version of the second-generation Suzuki Alto Lapin (Kei car), this is yet another derivative of the globally popular Suzuki Alto. For Japanese tax reasons, Kei cars have to be shorter than 340cm, narrower than 148cm and have an engine no bigger than 660cc.
The Lapin is designed for young Japanese women who can flaunt the Chocolat variant as the lifestyle product. Its cute exteriors comprises of HID headlamps and multi-texture bumpers. New chocolaty paint with half-wheel silver cap and white wheels further enhance the styling quotient with an overall benign look.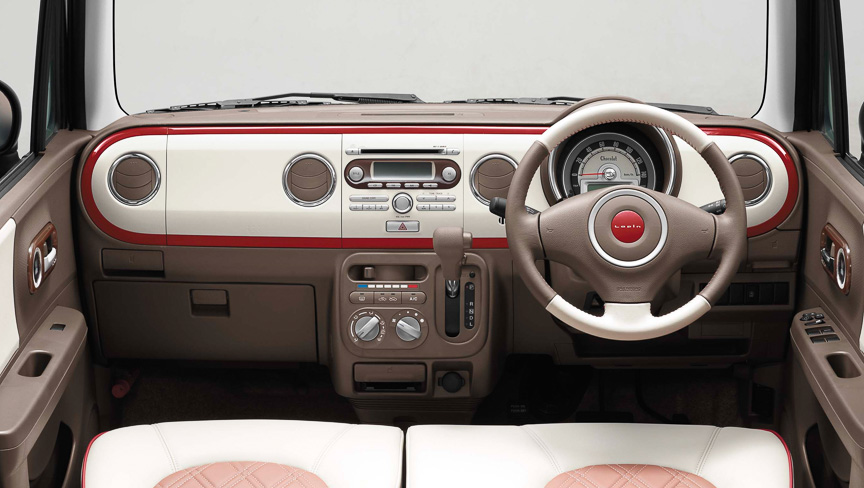 Interiors too are reworked with red and ivory dashboard garnish and door trim. Sat-nav, premium UV+IR cut glass and multi-information display are also thrown in to make the car feature savvy. Concisely, the Lapin is a clever Mini from the outside and a cute and capable Fiat 500 from the inside with the same space efficiency as the Nissan Cube.
Suzuki has gone old-fashioned by adding the outdated Idling Stop system rather than ENE-CHARGE system, the move that Suzuki says beholds the cuteness of the car. The economy is near about 26.0 kmpl in 2WD and 25.2 kmpl in 4WD versions. The Alto's 660cc engine produces approximately 60bhp, which is sufficient for crowded Japanese cities.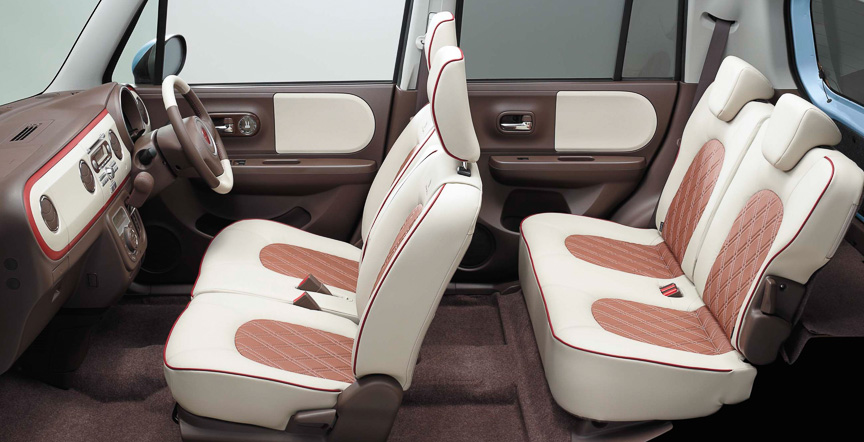 As for the pricing, ¥1,291,500 starting price isn't as competitive as it gets as it is a hundred thousand more than the Daihatsu Mira Cocoa, its prime rival. However a quality interior and its irresistible cuteness makes the Alto Lapin Chocolat a style statement for city commuters and can make it as popular as chocolates among the young buyers.