Launched in 2013 as the posh version of the Alto Lapin in Japan.
Having launching it as the posh version of already existing Alto Lapin in 2013 at about 1.2 million Yen (close to INR 6.7 lakhs), Suzuki decided to showcase the Suzuki Alto Lapin Chocolat at the ongoing 2014 Thailand International Motor Expo.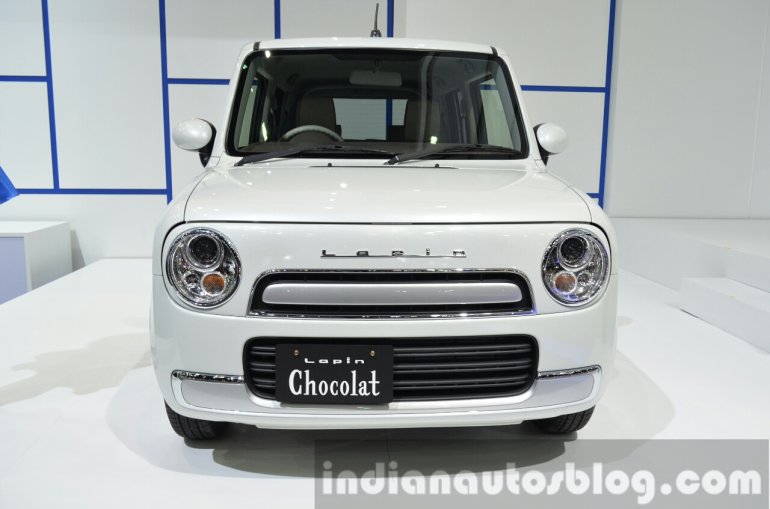 On the outside, it proudly flaunts a boxy design, which looks cheerful and cute, like other 'Kei' cars in the Japanese market. The interior of the car follows the retro, chic theme like the exterior.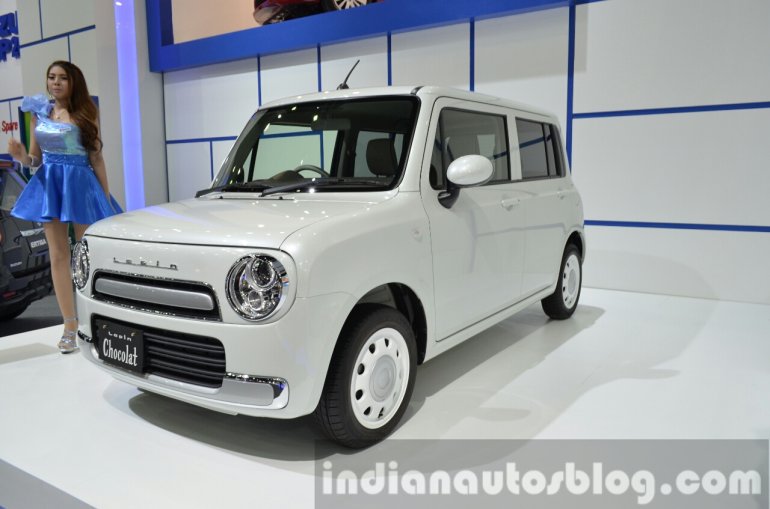 It's easy to spot parts that are shared with other Suzuki products, but not necessarily in the same colours as found on the Alto Lapin Chocolat. Given the squared dimensions, the four passengers are bound to have enough room for them inside. The vehicle also comes with optional AWD.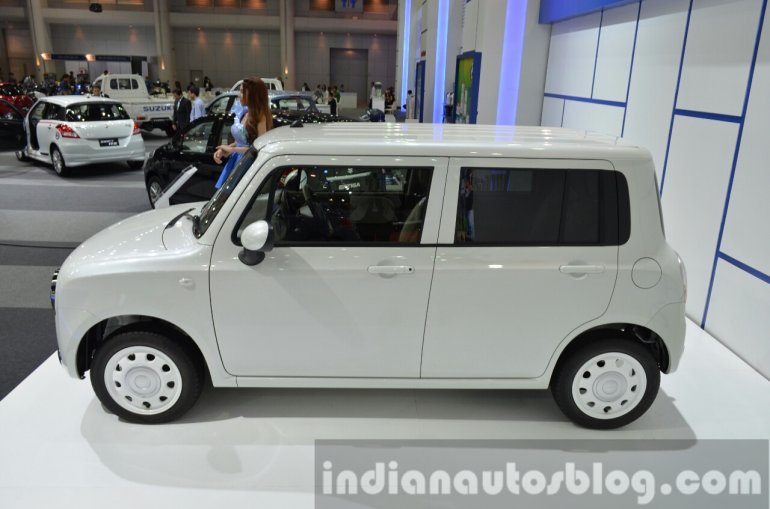 The car is made for intra-city use, and retail is restricted to the Japanese market. It is powered by a 660 cc 3-cylinder DOHC engine with VVT (Variable Valve Timing) technology. Mated to a Continuously Variable Transmission (CVT), it makes a maximum power of 54 bhp and maximum torque of 34 Nm. The powertrain is capable of returning up to 26 kmpl in the 2WD mode and 25.2 kmpl in 4WD mode.
Also read: Suzuki Alto Lapin Chocolate X variant announced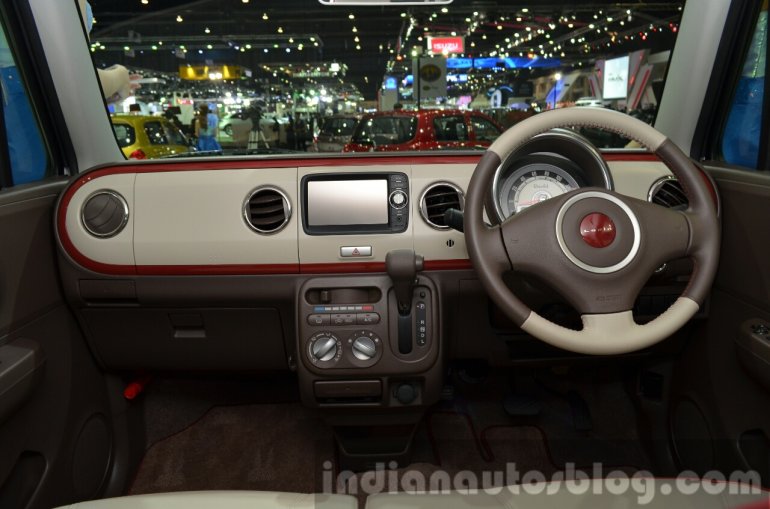 Recently an Alto Lapin Chocolat X variant was added to the line up in Japan. The new version brought along features like a Caramel Brown dual-tone interior, HID headlamps, a satellite navigation system and a multi-information display as standard. The prices for the mentioned special variant start at about 1.4 million Yen which equals to INR 7.35 lakh.