The Alivio gets a more powerful 1.6L petrol engine and a few extra features.
The Chinese media claim that the Changan Suzuki joint venture have officially confirmed the launch of the Suzuki Alivio (known in India as the Maruti Ciaz) for December this year. The production version will be showcased at the Guangzhou Motor Show next month (starts on November 20), where the public can see the car for the first time.
In China, its common for cars to have two names - an English and a Chinese name - and the Alivio will be known as the Suzuki 'Qiyue' in Chinese (another example is the Hyundai Mistra which is known also by its Chinese name, 'Mingtu').
The Alivio will be powered by a 1.6-liter four-cylinder naturally aspirated VVT gasoline engine matched to a 6-speed automatic transmission. The power and torque outputs of this engine remain unknown, but reports say that the car will do 0-100 km/h in 10.7 seconds and have a fuel economy of 18.86 km/l. In terms of power and displacement, the Alivio is superior to the Ciaz, whose petrol engine is a 1.4-liter unit.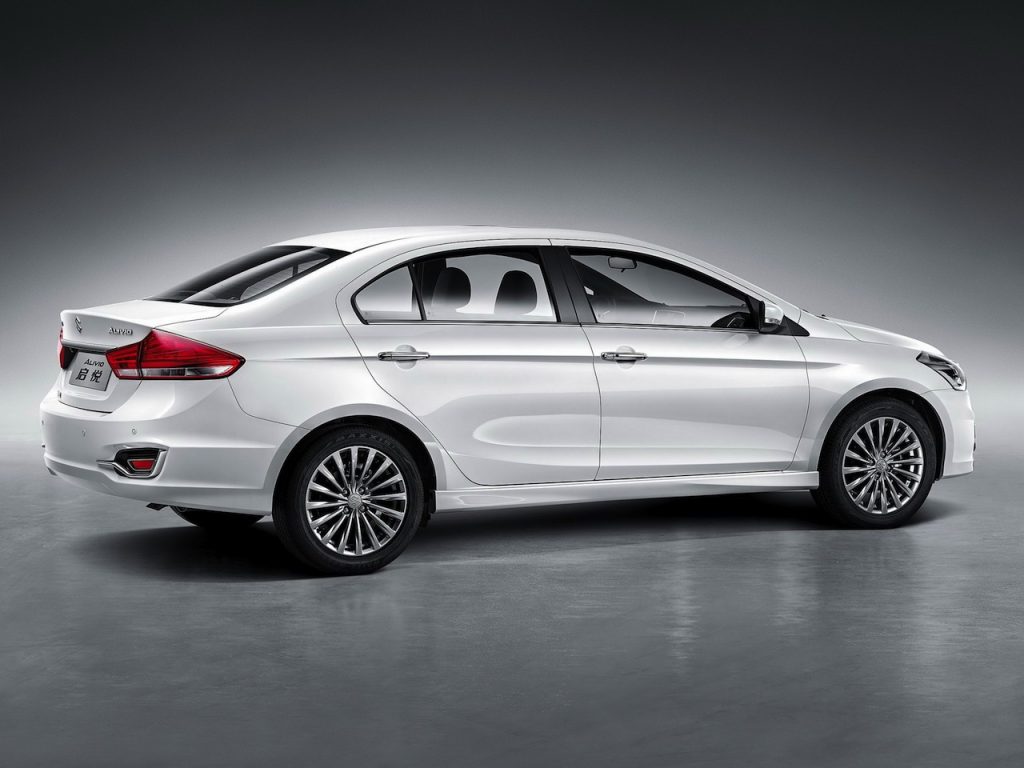 Also read: Suzuki Vitara SUV unveiled at the Paris Motor Show
On the design front, the Alivio gets added flamboyance in the form of a full chrome grille, chrome elements for the foglight enclosures, diamond-cut alloy wheels, a sunroof and twin exhausts. On the equipment front, the top-end variant of the Alivio gets TCS, cruise control, heated wing mirrors and a different 6.5-inch touchscreen infotainment system.