Mahindra's got its task cut out in shrinking the waiting list for the XUV500 that stretches from the earth to the moon. Slightly outlandish in nature, the XUV500's form takes time to grow on you. The Cheetah-inspired SUV's front-end, for some, looks overdone and like decorating a Christmas tree, Mahindra not knowing where to stop kept adding kinks and plastic embellishments.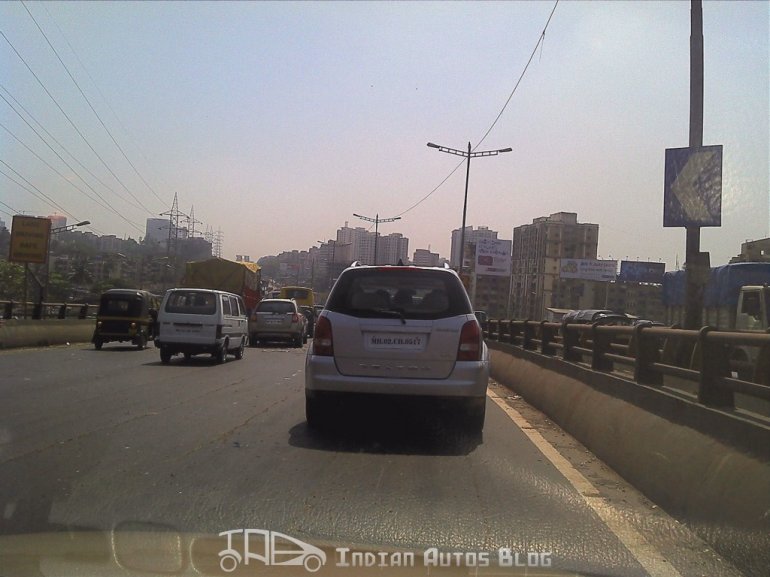 There visual extras will give the XUV500 a different identity as it stands out of the crowd where everyone's seen flexing muscles. Until an attempt to out-design the XUV is made and offer the same kind of features (Tata's Merlin isn't), it will draw assorted opinion. Whether you love it or hate it, you can't ignore it.
It's still early days for the XUV, the booking number does not assure of a bright future. It certainly has given the best kind of start to this ambitious SUV which we are fond of.
But no two people think alike. What if you don't like the XUV500? What if you are looking for something a bit bigger and less eccentric?
Enter the Ssangyong Rexton - the 7 seat SUV with Mercedes power. Photographed testing by our very own Kaustubh Shinde on his way to work this morning, Mahindra has left out the camouflage on this 10-year old model based on a previous generation Mercedes M-Class. The massive SUV gets a lift from the 2.7 liter diesel engine generating 162 hp/342 Nm.
Mahindra won't develop vehicles above the XUV500's category as Ssangyong products are charged with addressing that need. Plenty of technology cross-sharing is expected in the coming years including Ssangyong petrol engine on the XUV500 for export reasons. Mahindra will land the 7 sear Rexton and the 5 seat Korando C (also spotted testing) in India next year.