What do you get when you mix a Mercedes E class's Grill, front facia of 2012 Mercedes C-Class, a Korean company and an Indian SUV maker?.....Give up?
You get an Ssangyong Chairman. No, we are not talking about Dr Pawan Goenka. We are talking about the Ssanyong Chairman H - a third generation luxury sedan from Ssangyong's portfolio.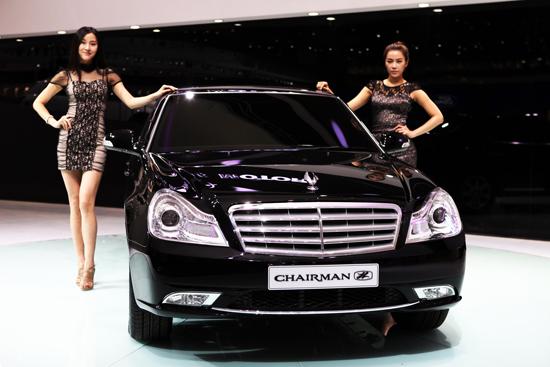 Clearly, it was designed by someone who has a very serious Mercedes fetish. The front grill is lifted from the old E Class. The headlights are taken from the new 2012 C Class. The back side is rather unique but odd-proportioned nonetheless
The new Chairman H will be available with two six-cylinder engines: one with 200PS of power and 270Nm of torque, and the other with 222PS and 310Nm.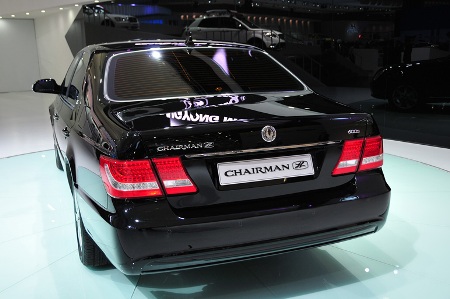 On the occasion, Ssangyong CEO Yoo-il Lee -
The newly released Chairman H premium sedan enhances the luxury and class of the Chairman series, which has grown to become Korea's representative brand. Going forward, we are excited about developing into a global auto company and establishing ourselves as a world renowned brand through our strategic partnership with Mahindra.
Do we see this car coming to India? Well probably; because M&M has evinced interest in bringing a luxury car from Ssangyoung portfolio to India when it completed the acquisition.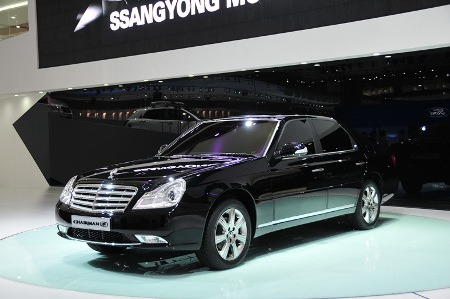 Do we want this car to come to India? That is a BIG NO!
What are your thoughts on the Ssangyong Chairman H?
Ssangyong Chairman H Image Gallery
Source - CarAdvice.com.au