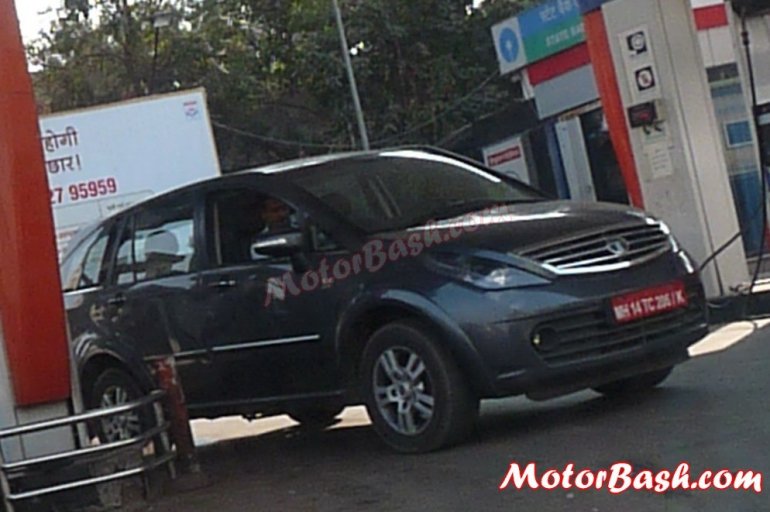 The Tata Aria is a 'good cop stuck in bad politics'. The core values of the Aria are genuine - it promises to seat 7 people with very good comfort and in a market where manufacturer's are shying away from a 4WD system, the Aria provides you that as well.
Yes, the car has not sold as Tata would have wanted it to. Tata even tried to improve the sales of their flagship offering by introducing a base variant of the Aria - the Pure LX - for a rather affordable 9.95 lakhs.
While that could have brought some respite for the Indian giant, something big would have to be done to ensure that the Aria does not get branded as a 'failure' (maybe it already is?).
In fact, we thought that Tata would want to introduce a revised Aria by December 2012. That did not happen, however. The problem with putting off a refresh for a product that really needs it, is that the competition uses every single moment of that judiciously. Mahindra just announced a new color for their Aria rival and while it does not go down as a refresh, it will certainly keep the inquires for the car pouring in.
However, what you see here could very well be the 'mildly' refreshed Tata Aria. The biggest change being the headlamps, which are blackened out. The projector headlamp lens is also a bit pronounced from the regular car. Otherwise, the exterior seems to be the same.
Back at the Auto Expo last year, the Tata Aria AT Concept featuring a rosewood-beige interior, Harman audio system, silver and gold door handles, captain chairs and exterior accessories was showcased. The biggest change however was to the transmission - it carried a 6-speed AT with Tiptronic gear selection. The concept is a time machine for future Aria variants, and these parts could feature on the upgraded Aria expected on the market in 2013.
Sometime back in November, Karl-Heinz Servos, project director, joint projects, Engineering Research Centre at Tata Motors said that the Aria was in need of some "image corrections."
Tata would have to take the process of refreshing the Aria very seriously for it to rake in decent numbers.
[Source - MotorBash.com]