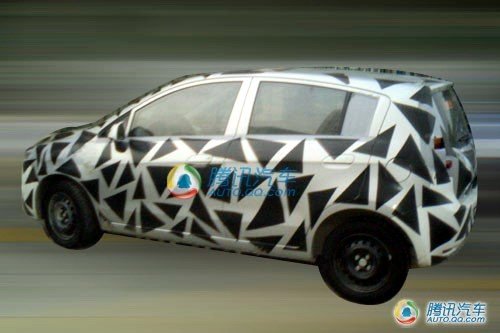 We have only questions with respect to this car and the Indian market
Is this the next generation Chevrolet Aveo hatchback? Is it coming to India? If it comes to India, what happens to the existing Aveo?
We're not really clear about what this car is, perhaps one of you reading this article could use the comment box below to put in your thoughts. The next generation Chevrolet Aveo hatchback was caught testing in China. While we know the existing Aveo is getting long in the tooth, common sense dictates a refreshment exercise is bound to take place, especially after news about a CNG and even a possible diesel variant on the cards next year in India.
Or the answer could be this - The hatchback you see above is based on the same platform as the Chevrolet Cruze/Beat.
The Chevrolet Aveo is not doing very well in the market, and people blame it on the lack of a diesel engine option. The confusion is only going to step up another level with the introduction of a new Aveo as the Beat is said to be positioned around 4 lakh rupees. The existing Aveo hatchback range also begins at that point. So at least three cars, bumper to bumper, in a road called 'price tag'.
On a lighter note, is GM slowly transforming into the next Maruti?
Next generation Chevrolet Aveo (?) Image Gallery
Source - Auto.qq.com