While readers of IAB have been writing in about a peculiar compact vehicle testing on the highways of Chengalpet, a neighboring area to Ford' Chennai plant, we're seeing similar mules being tested overseas. Spotted near Rotterdam (second largest city in Netherlands) the next generation Ford EcoSport SUV (Codenamed B515 with possible production points in Brazil, India and China) is being driven hard on the highways wearing the hatchback' body.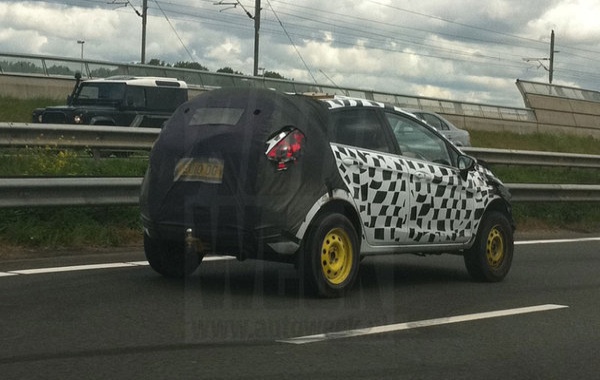 The test mule speaks Ford' mind and strategy - Different top-hats on global platforms, in this case the B-Platform. An EcoSport mule was spotted in Hortolandia, Brazil back in March.
Autoweek says EcoSport will sit under the Kuga in Ford' international SUV range. It will be fitted with a 1.0-liter 3-cyl EcoBoost engine (Ford Fox engine we speculated on last month?), while the 1.4-liter diesel engine from the Figo/Fiesta will do nicely for our market.
Ford' spokesperson told Autoweek "All reports of such a car (SUV on B-Platform) is pure speculation."
But IAB readers must know better ;-)
Source - Autoweek.nl