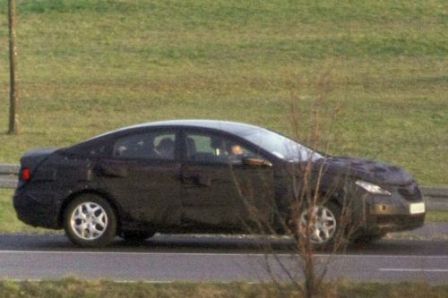 The Hyundai i40 / Sonata has been caught during its recent tests. This car, expected to be badged the i40, will replace the current Sonata which isn't exactly a hot seller. The spy shots give everything away about its shape.
The car has moved over from being an everyday commuter to something of a style statement. the coupe like roof-line and the usage of rear quarter glass like those on Audi A4's and A6's are great.
The whole shape will surely give the others a run for their money and it needs to be as the Sonata has never deserved what it always needed-Good Looks. The first gen took cues from Jaguar and Merc, the second gen shifted towards A4 and the Accord. Lets hope this one is more original.
The 2010 Hyundai Sonata YF will make its debut in May next year and will also be available with gasoline electric hybrid system, which should be the highlight of the range. Expect the normal set of petrol and diesels although AWD is a distant possibility. Click through for more images.
Source : Hyundai-Blog