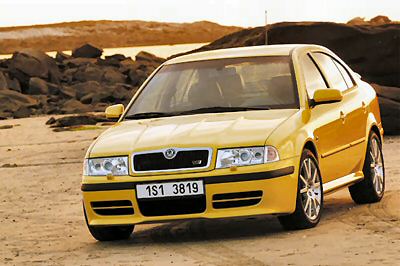 After seeing the launch of the new Superb and the refreshed Laura last month, the Skoda Octavia should feel miserably left out. Skoda's first offering in the country and remains largely the same, the exciting vRS version came and left during this tenure, and so did the unappealing Combi version.
The Octavia technically belongs to the earlier generation of models; its latest iteration is the Laura, which is the Octavia in other parts of the world. Skoda won't call the shots as Indians place faith on tried-and-tested cars, the Octavia being one such.
8,000 units of the Laura and Octavia have made it to Indian homes in 2008-09 period. This number is second only to the Honda Civic in the D-Segment. Such strong numbers has prompted Skoda to think of giving the Octavia (which is sold as the Octavia Tour overseas) a much welcome revision.
Skoda has planned to continue to Octavia in the Indian market. In a few years time, the Octavia wears new clothes and the underlying platform would itself be revamped. Details have not been disclosed, but it is clear the car would roll out of the Chakan plant.