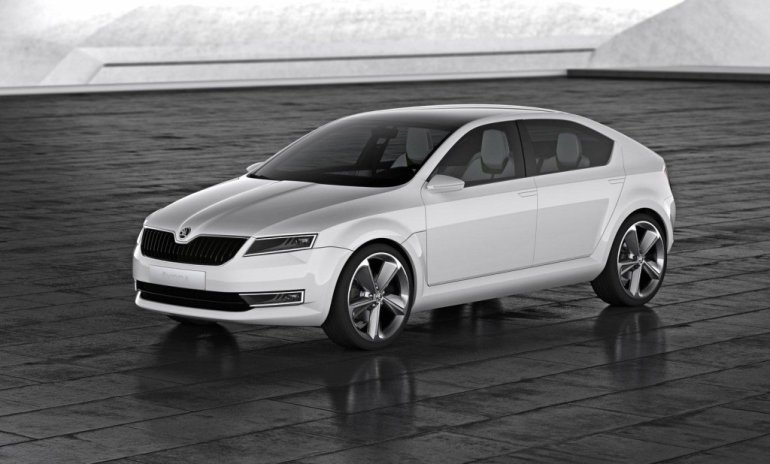 At first there was the humble Skoda Fabia. It was stretched a little bit to make the Indian Skoda Rapid. Tasting success with the Indian masala, Skoda was encouraged to launch the Rapid in Europe. A fresh design and a revised interior later Europe received a econo-sedan from Skoda - the European Skoda Rapid.
Now the boffins at Skoda plan to chop the boot off the European Skoda Rapid to make a large size hatchback – on similar lines of the VW Golf.
Autocar reports that Skoda plans to launch a conventional five-door hatchback version of its new Rapid sedan.
The new hatchback will sport a design inspired by the Vision D Concept showcased at the 2011 Geneva Motor Show. It will be slightly shorter than the Rapid with a traditional notchback design in which the tailgate lifts together with the rear window. There are no plans to launch a 3 door model as the market volumes are believed to be too low.
It is very easy to predict that the this new hatchback will be front wheel drive and will be powered by a panoply of Volkswagen-sourced TDI and TSI four-cylinder engines.
The rumormill is churning as questions are raised as to whether the new hatchback will replace the Fabia or sell alongside it as a much larger alternative – just like the Ford Fiesta and Ford Focus hatchbacks. Is there room in the Skoda lineup for a third hatchback?
Whichever the case maybe, Skoda has confirmed that the new hatchback will debut in late 2013.
[Source: Autocar.co.uk]