Skoda's Maruti Dzire slayer?
Two weeks ago, Skoda had announced the 2015 Skoda Fabia hatchback that will break cover at the 2014 Paris Motor Show. Not too long ago, spy photographers caught a Combi version of the Fabia undergoing testing that is to follow the hatchback.
With hatchback-derived sedans growing in popularity, thanks to the extra boot space and less time required for re-engineering, it made us wonder what a Fabia in a sedan body style would look like. Luckily, car manipulator Theophilus Chin was ahead of us and has rendered the third generation Fabia sedan to give us an idea.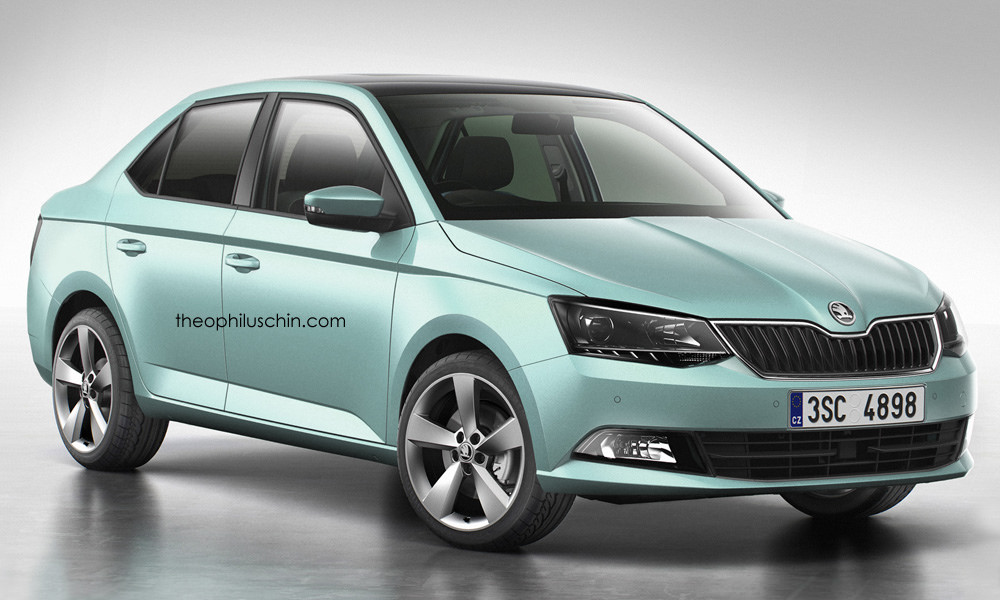 This is not the first time though; Skoda used to build Fabia in the sedan configuration that were based on the first generation hatchback, but the body style was then scrapped when the second generation came out. Skoda reps have admitted that a sedan body style of the third gen is under analysis. If it does get the green light, the final design will likely look very similar to the above render as Skoda aren't really keen on modifications for additional body styles.
With the latest Skoda Fabia offering upto 330 liters of space, expect the sedan to have a boot space of somewhere around 500 liters. Of course, if 500-liters still isn't enough, the Combi version will offer up to 520-liters.
Agreed that a three-box Fabia sedan does look pointless as the Rapid sedan is positioned too close for comfort, but in a market like India where having a sub-4m sedan is a necessity, Skoda India would vote in favour of it.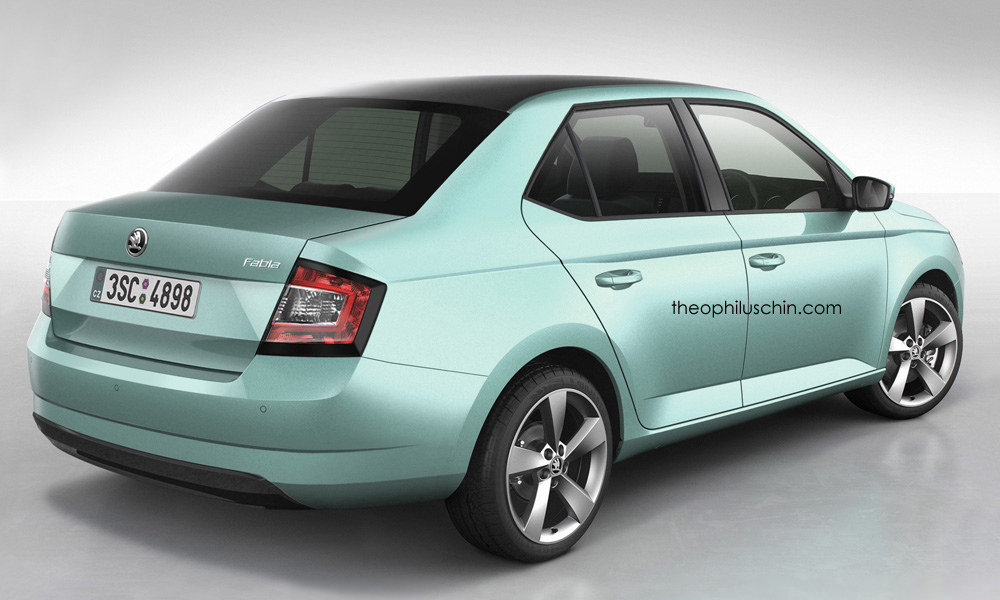 Also Read: Skoda eyeing sub-4m sedan segment in India
The new Fabia will offer an engine lineup that is 17% more fuel efficient than the outgoing second-generation Fabia. The petrol lineup will include the three-cylinder 1.0-liter MPI engine and the four-cylinder 1.2-liter TSI engine. Power outputs will range from 60 bhp to 110 bhp. The diesel engine range will be powered by a common three-cylinder direct-injection 1.4-liter engine in power states of 74 bhp and 103 bhp.
[Source - TheophilusChin.com]