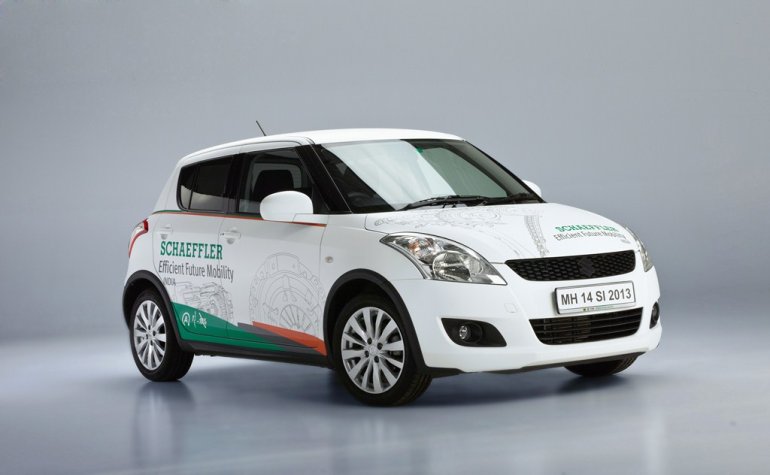 Schaeffler, a German automotive component supplier who specializes in precision parts for engines and transmissions has unveiled a driveable concept car called the Efficient Future Mobility India Concept.
The car which is based on the Maruti Swift is optimized for Indian driving conditions and behavior using "advanced drivetrain technologies." As a result, the company claims an increase in fuel economy of up to 10% combined with better comfort and driving experience.
All the solutions showcased in the concept are low cost and close to volume production and can be added to a hatchback to improve its performance and efficiency.
Mr. Dharmesh Arora, Managing Director and CEO of Schaeffler India said: "The Efficient Future Mobility India car is the result of Schaeffler's intensive research and development towards optimizing drive train performance according to peculiarities of driving conditions, patterns and behavior as well as customer preferences in India. This car reflects Schaeffler's vision for the future of drive train in emerging markets."
Some of the components and systems used to enhance the efficiency are Start/Stop system with Electronic Clutch Management, dual Variable Cam Timing (VCT), coated tappets, smart thermo management and shift detection system.
The concept car was unveiled in Mumbai as a part of the company's "Innovation Day" event. However there is no information about the price of the bundled technology.