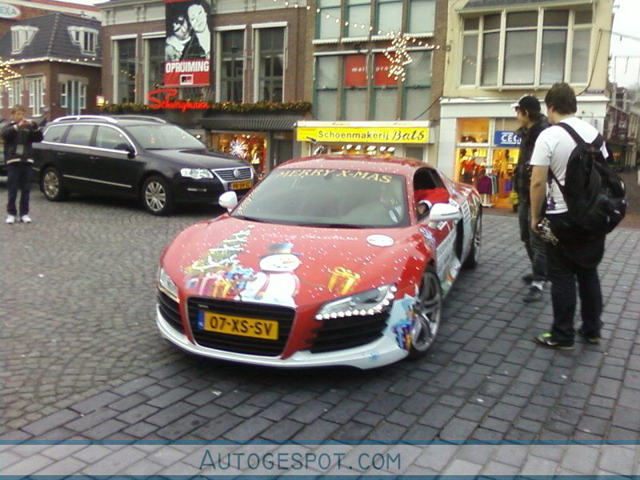 Its time for Santa to be back! Yes its Christmas time. So, times keep changing and we really think Santa needs a change as well. So this is a 420bhp Audi R8 for our Santa so that he can deliver gifts faster so that all those kids out there are happy.
The Audi R8 you see above, is somewhere in the Netherlands. The R8 is clad in stickers depicting snow and the sort of things associated with Christmas. An Audi R8 with Santa Claus behind the wheel is the strangest of thing we'll ever see during our lives.
It seems that the R8 is used for an advertising campaign, given the text on the side and the bonnet. But has somebody forgot to tell Santa that this R8 cannot fly unlike his sledges?
Source : AutoGeSpot