The Royal Enfield Musket makes 55 hp.

A California-based motorcycle customiser, Hazan Motorworks, has built a custom motorcycle using two 500 cc Royal Enfield powertrains. Called the Musket, the bike gets a V-twin layout.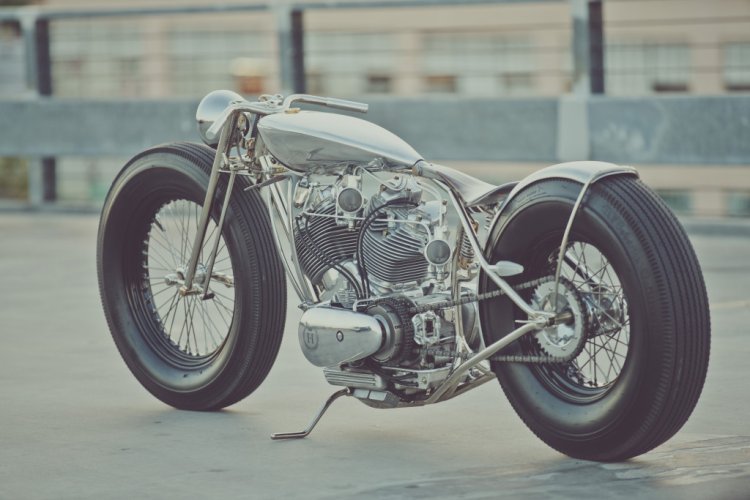 Also Read: Royal Enfield Himalayan Gentleman Brat by Sinroja Motorcycles displayed at Wheels and Waves
The Royal Enfield Musket's crankcase has been carved from a block of wood, hand-casted at a foundry and then hand-machined. The bike gets BF Goodrich Silvertown car tyres which lend a bulky image to the motorcycle. The custom engine also calls for a bigger and sturdier frame. The all chrome layout too adds to the beauty of the build.
The long fuel tank (made in aluminium) and the handlebar have been made in-house while the use of circular headlamp augers well with the design language of the bike. The clean look of the handlebar has been possible due to the throttle cable being placed inside the handlebar. The battery is located inside the fuel tank. The rest of the electrical wiring has been hidden below the engine.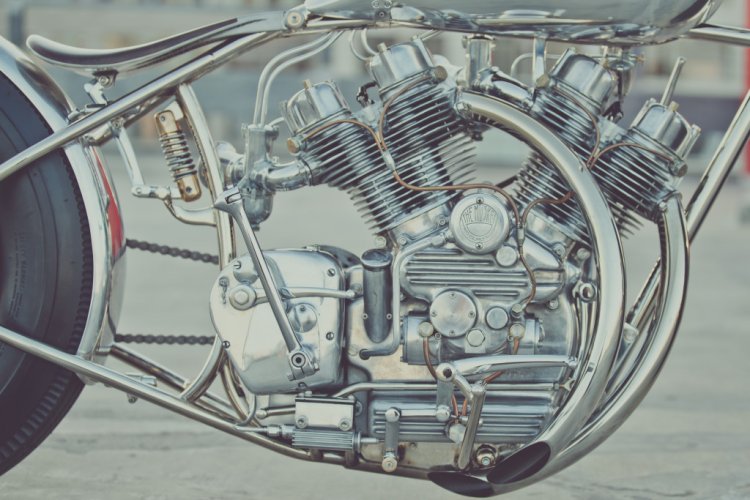 Also Read: Royal Enfield Continental GT Surf Racer by Sinroja Motorcycles displayed at Wheels and Waves
The seat has been made using walnut wood with 15 layers of polyurethane lacquer polish. The output of the bike has been pegged at 55 hp, and the 1,000 cc V-twin mill has a 6.5:1 compression ratio.