Here's a video showing the engine note and a short ride on the vintage Royal Enfield Model KX.
https://www.youtube.com/watch?v=vto97Op4cs4
Vintage Royal Enfields have their own charm, but this Royal Enfield Model KX takes it to a whole another level. Armed with a massive 1,140 cc V-twin engine, it is indeed 'The last word in luxury motorcycling', as the brand claimed back in the day in one of its brochures. The side-valve motor pairs with a four-speed hand-operated gearbox. The head light is a Lucas 6-volt Magdyno unit.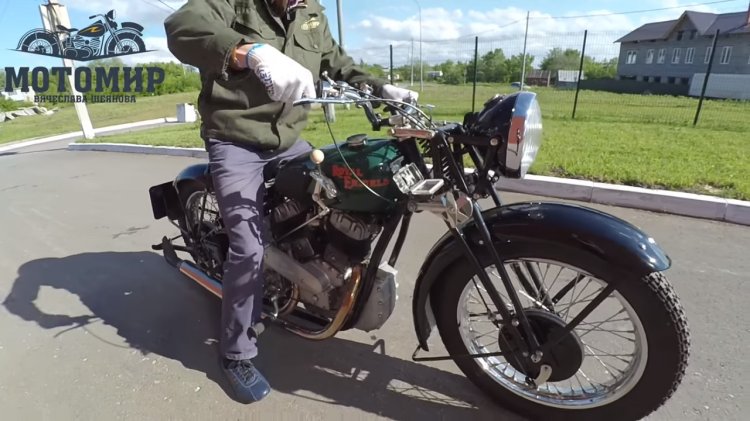 The bike features a girder type front suspension, and a sprung solo seat. Thanks to the big engine, the Royal Enfield Model KX is actually as fast, or if not faster than a current 350 cc stock Royal Enfield- with a top speed of 128 kmph! The engine was reasonably efficient too, at 27.6 km/l when ridden leisurely on the highway. The top-end variant came with detachable and interchangeable wheels as well, back in the day. The motorcycle is immaculately restored to its former glory, and the twin cylinder engine indeed sounds big and burly. Drum brakes on both ends rein this vintage beauty. The motorcycle was in production from 1936 - 1939 in England.
[Video Credit: Youtube]