Rolls Royce continues to tease us with shadowy pictures of the Wraith Coupe. In the latest release, a shot of the familiar front grill is what we get to ogle at.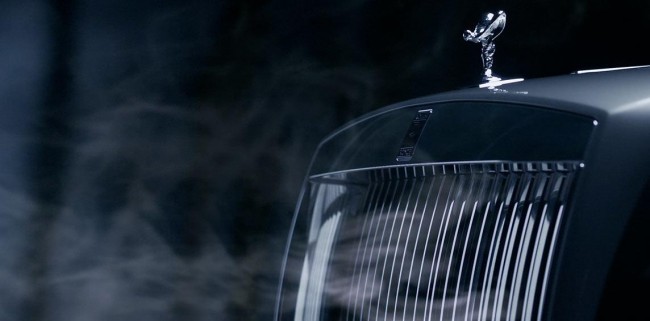 Two weeks from now, we will get to see the Wraith at the Geneva motor show. Rolls Royce claims that it is the most powerful and dynamic Roller ever built.
The Wraith name was used on a Rolls Royce in 1938 and so after 75 years of waiting, the British have decided to revive the brand. Speaking on the chosen name, Torsten Müller-Ötvös, CEO of Rolls-Royce Motor Cars, said "Wraith alludes to an almost imperceptible but powerful force, something rare, agile and potent, a spirit that will not be tethered to the earth. It is the perfect name for our new model."
Early reports suggest that the Wraith will be a coupe version of the Ghost saloon featuring a lower roofline, sloping rear windshield and two rear-hinged doors. Power of the 'Rolls Royce Sportback' will come from a twin-turbo 6.6-litre V12 engine that makes in the neighbourhood of 600bhp, enabling the car to accelerate to 100kph from a standstill in under 5 seconds. Power is "more than adequate" according to Rolls Royce's literature department.
Rolls Royce vehicles are not built for speed or handling corners, but that didn't spoil the engineers' spirits as they drove plenty of fast test laps on camouflaged prototypes around the Nurburgring circuit during its development cycle. We believe these were to test the performance of the new brakes and the retuned suspension going into what we reckon is the first 'sporty Rolls Royce' ever to be made.
Prices are expected to start from around £200,000 (1.6 crore INR), with deliveries scheduled from late 2013.
[Source: Rolls-roycemotorcars.com]