The most controversial car of the Geneva Motor Show this year is certainly the Rolls Royce Wraith. Who would have thought that Rolls Royce would ever make a 'sporty car'?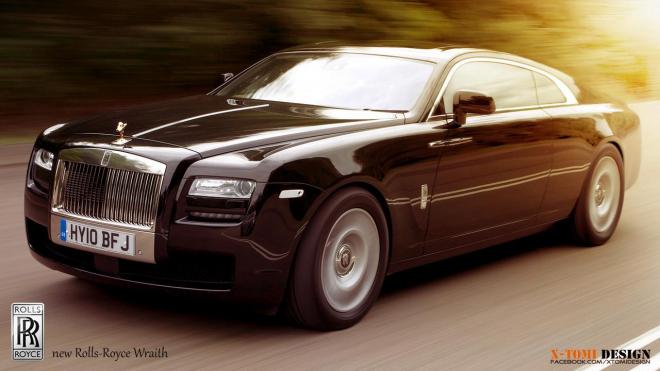 The attraction of young money is so hard to ignore that even the most traditional brand in automotive industry that revels in its past glory has to change its ways.
Rolls Royce understood very early that if it sticks to its existing customer base, it may not survive in the long run.
To make sure that the company is financial stable, RR had to welcome new members to its prestigious family. So they called their current owners BMW to borrow the 7 Series platform to make the Ghost.
The Ghost sat below the Phantom making it the most affordable Roller ever. It soon attracted a lot of young customers to the brand making it the best selling Rolls Royce ever. Now, it is time for the next big leap for the Rolls Royce brand.
We have been covering all the updates of the Rolls Wraith for the past few weeks. The Wraith is a fastback version of the Ghost with very sporty credentials. Rolls Royce has released several teasers of the Wraith to titillate our imagination prior to its Geneva debut.
BMWBlog brings us a rendering of a fastback version of the Ghost that might be very close to the real deal.
So far we know that the Wraith will have suicide doors and draw power from a massive twin-turbo 6.6-litre V12 engine. There will be some non Rolls Royceish figures attached to this product such as a blistering 0-100 km/hr run of 4.7 seconds and a curb weight of just 2,300 kg.
Prices should start from around £200,000 (1.6 crore INR). The Wraith's customer preview for India is slated around July.
Wait till next Tuesday for the real thing.
[Source: Bmwblog.com]