Said to have plugged the two major hassles of a convertible car.
The Rolls Royce Dawn, which is essentially the drop-top version of the Rolls Royce Wraith coupe, is being showcased at the ongoing 2015 Frankfurt Motor Show. It promises to offer a silent, smooth ride and spacious rear seats.
The RR Dawn measures 5,285 mm in length, 1,947 mm in width, and 1,502 mm in height. It has a wheelbase of 3,112 mm, and a turning radius of 6.35 m.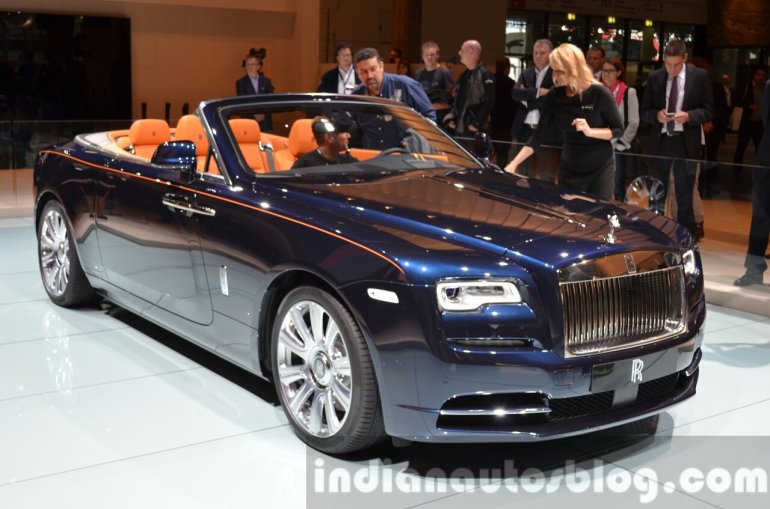 The Dawn is powered by the same engine from the Wraith, which is a 6.6-litre twin-turbocharged V12 engine with 48 valves, that pumps out 563 bhp and 780 Nm of torque. It is claimed to offer cabin experience that is as quiet as the fixed roof Rolls Royce Wraith. Paired to an 8-Speed gearbox with GPS-guided shifting, the Rolls Royce Dawn accelerates from 0-100 km/h in 4.9 seconds. The top speed is electronically governed to 250 km/h (155 mph). Fuel efficiency of the RR Dawn is 7.04 km/l (19.9 mpg).
Furthermore, the quietness of the cabin is said to be aided by the smart aerodynamics and perfectly smooth roof surface that restricts turbulence and wind noise.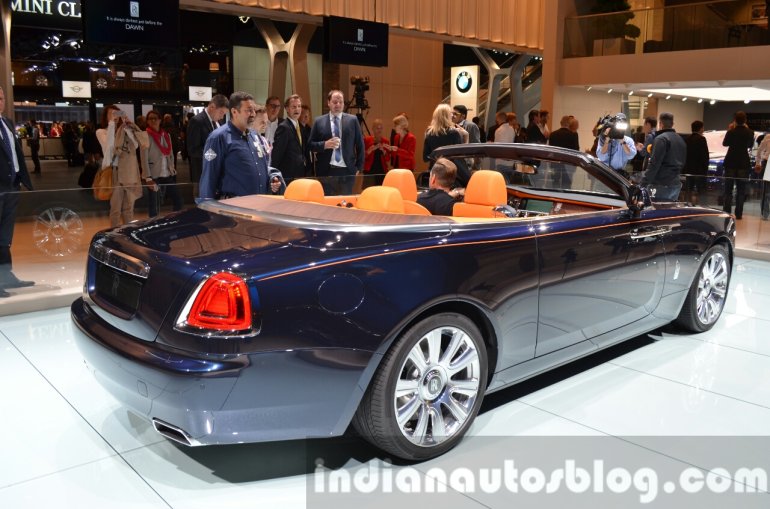 To convert the Wraith coupe into the Dawn, Rolls Royce has cut the boot space from 470 litres (16.6 cubic feet) to 295 litres (10.4 cubic feet) and has elongated the car by half an inch, but the rear seat legroom has not been affected. When the soft top is folded down, the boot volume shrinks to 244 litres (8.6 cubic feet).
Rolls Royce Dawn unveiled - Press Release
[Slideshare direct link]
Rolls Royce Dawn revealed - Press Release
[Slideshare direct link]