The REVA NXR was unveiled way back at the Frankfurt Motorshow in September 2009. Since then REVA has seen its ownership change hands and a rejig in the retail strategy. Mahindra's acquisition meant the company's objectives were re-looked including plans to import the NXR to European countries and assemble it in America.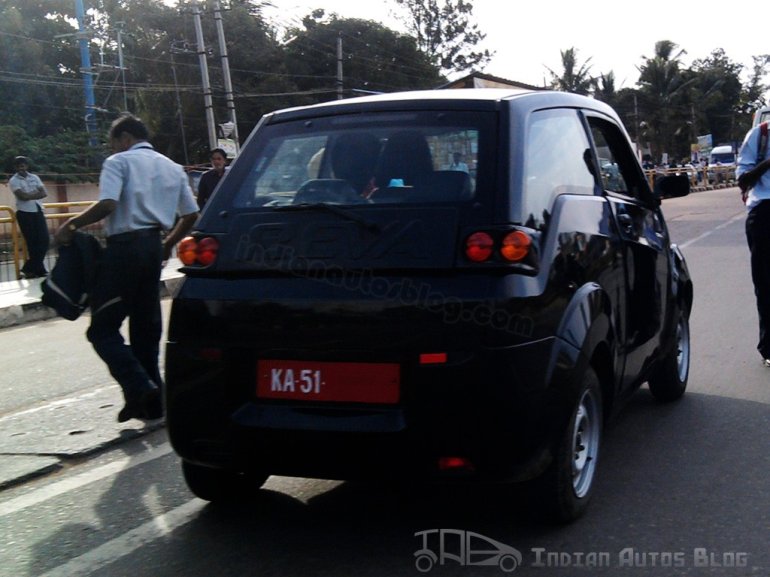 IndianAutosBlog.com reader Bairesh Raj sent us a snap of the sturdy-looking REVA NXR testing on the Bangalore Hosur road. He left us this note -
This black REVA NXR had excellent pickup and its performance is as good as any vehicle that runs on fossil fuel. The acceleration matched me throttling in my 150cc Yamaha FZ-S. During the chase it reached a top speed of around 80kph.
REVA claims that the 2 door EV can reach a top speed of 104kph while providing a range of 160km. Unlike the current model, the next generation model gives information such as time-to-full-change, pre-heat or pre-cool the car, send you an email report on your driving habits.
In case of range anxiety, a remotely activated reserve charge will power the vehicle to the next charging point. The NXR should be launched at the Auto Expo next year.