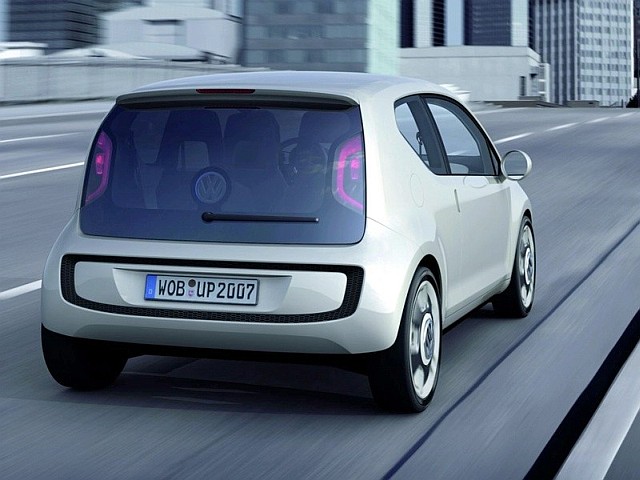 We have reported that Volkswagen's car below the Polo, according to reports, will be the production version of the Up! concept car. Autocar's latest reports that that the Up! will be branded Lupo. Several startling revelations on engine options, branding and launch dates have been made. Read on!
The VW group's new small car will also be offered to customers as Audi, Skoda and Seat with a view of attaining global leadership in automobiles by 2018.
The Lupo will be the company's entry-level car and it replaces the Fox which is built in Brazil. The Lupo will hit Britain's shores in 2012, the report adds.
Due to financial reasons, VW has opted for the front engine, front wheel drive layout like a conventional car. Select markets in Europe will receive the Up! next year.
This prompts the question - Will the Up! be introduced by the end of next year in India?
The Volkswagen Lupo will be initially available with the 1 liter engine producing 65 hp and a 1.2 liter common-rail diesel unit with an output of 75 hp (read Polo's engine).
The VW Lupo platform will see different bodystyles. The Lupo platform will yield a family of cars instead of just a hatchback or a sedan.
The Lupo will have both 3-door and 5-door versions. In India, since many car buyers choose to relax in the back seat of their car, there will be no availability of a 3-door model. The electric version of the Lupo based on the E-Up concept, will see the light of the day in the next few years but don't expect it to come to India anytime soon.
Source - Autocar UK