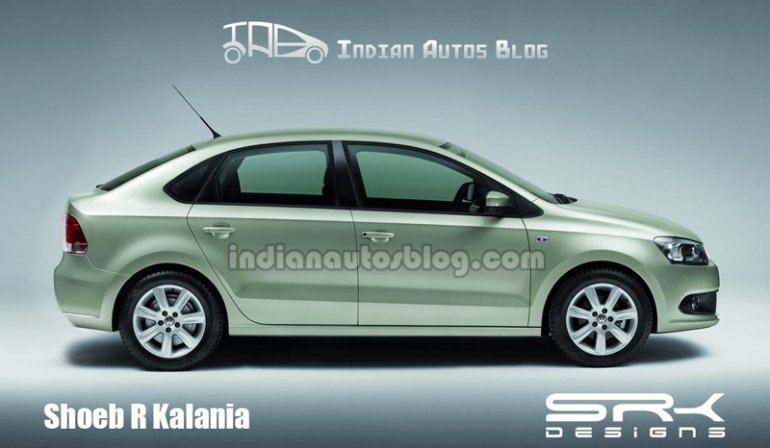 Here's another IAB speculation - A compact sedan version of the VW Vento.
Volkswagen registered good numbers with the Polo and Vento. According to a press release issued today, VW had sold 27,946 units of the Polo and Vento in 2010. The company is on the verge of launching more models including those from the international line-up like the new Jetta, Passat and Touareg in 2011.
But the holy grail of the car market lies in the compact car segment. The new trend in the auto industry is to make cars or variants that are under four meters long. The next generation Suzuki Swift is pipped to stay under 4 meters, Tata Motors is rumored to be working on a compact sedan on the Manza platform. There's the Mahindra Xylo 5 seater and the Logan boot-cut models in the pipeline.
The latest development is the shortened HM Ambassador variant eligible for the 12% excise duty instead of the regular 22% for longer models.
Could Volkswagen join the bandwagon by shortening the VW Vento?
They have powertrains ready for lower excise eligibility. The 1.2-liter petrol and diesel engines on the Polo can be used to complete the formalities. The boot could be smaller, and by retaining the Polo's wheelbase, a car ready to take on the likes of the Swift Dzire and Indigo Manza is prepared.
Volkswagen has a terribly congested production line. The relatively new factory in Chakan, Pune is struggling to cope with the demand for the Polo, Fabia and Polo sedan. VW will ramp up production step by step and its immediate priority will be to produce enough Polos and Ventos. Perhaps in 2012, could one see a VW Vento compact?