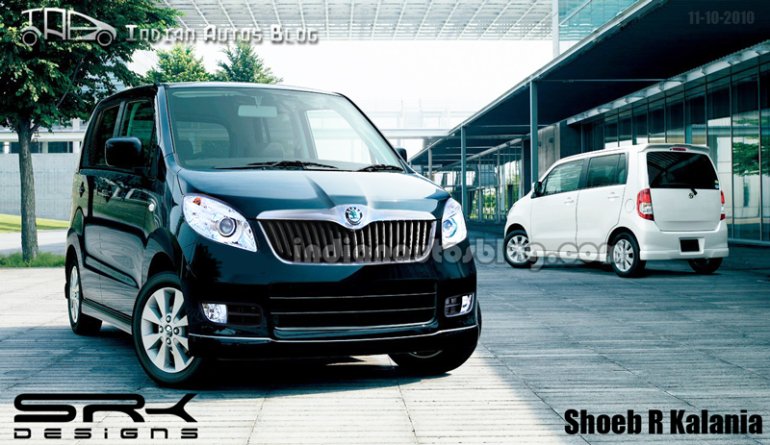 Skoda's mini car ambitions could stay as a dream if VW is to axe the Up! for India. Skoda was expected to rebadge the Up! (VW Lupo could be the commercial name) and position it under the Fabia as the Skoda Joyster.
Reports say that is not happening and the Suzuki WagonR, rebadged as a Skoda could be brought in to fill the void under the Fabia since the alliance between Japan and Germany is looking into all kinds of understanding.
According to Autocar India, a study of the WagonR has revealed its coincidentally close connections to the Czech brand. Skoda's product credentials of being roomy and spacious go hand in hand with the WagonR.
Could we see a diesel engine under the WagonR' bonnet? Experts say product differences will be minimum with just the WagonR's front-end reworked to play a Volkswagen. If Skoda needs to sell a WagonR in their showrooms, they need to offer something Maruti doesn't.
Maruti's spares are cheap, they have the widest service network in India, their reputation, last time we checked, is three light years (at least) ahead of Skoda and Indian customers, unlike in the 80s, do their research well.
So what does Volkswagen/Skoda have that Maruti doesn't?
Answer - Diesel technology