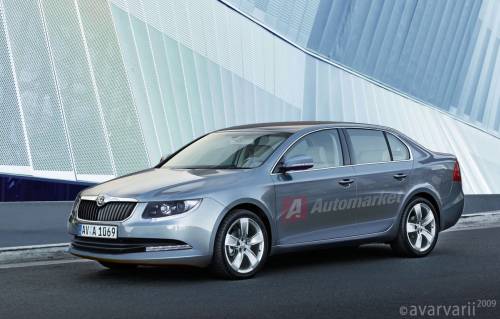 The next generation Skoda Octavia could be very close to the Superb
The next generation Skoda Octavia (Laura to Indians) it seems, will be more than a mere face-lift.
Skoda's popular model, is presently receiving every ounce of attention from its maker, and with a host of new features and design, it would fitting to term it as the next generation Octavia.
Based on the platform of the VW Golf VI, this third generation of Czech model will look different, this time following lines of the Joyster concept.
Known for the no compromise to safety attitude, the future Octavia would come equipped with ESP, ABS, EBV, MSR, ASR, EDS, HBA, DSR and ESBS!
With over two million customers globally, the Octavia remains the most popular model from the Skoda stable. The new Octavia recently launched in India, is available with five petrol and three diesel engines, and a range of manual and automatic gearboxes internationally.
Petrol engines range from the 1.4 MPI/59 kW (80 bhp) to the top class 2.0 TSI with an output of 147 kW (200 bhp).
The Octavia's diesel offering includes the choice of two turbo engines with an output of 77 (105 bhp) or 103 kW (140 bhp), or a common rail fuel injected two-litre turbo-diesel with an output of 125 kW (170 bhp).
We say - Isn't that quite a mouthful of safety features? We're keeping this car in our radar from now on especially after news that a India-specific Octavia is in the making.
Skoda working on Octavia Tour replacement also!

Did you know that Skoda is working on the replacement for the Skoda Octavia Tour (1st generation Octavia) and it could be named Popular? Read more about the Skoda Popular news to understand better
High resolution future Skoda Octavia rendering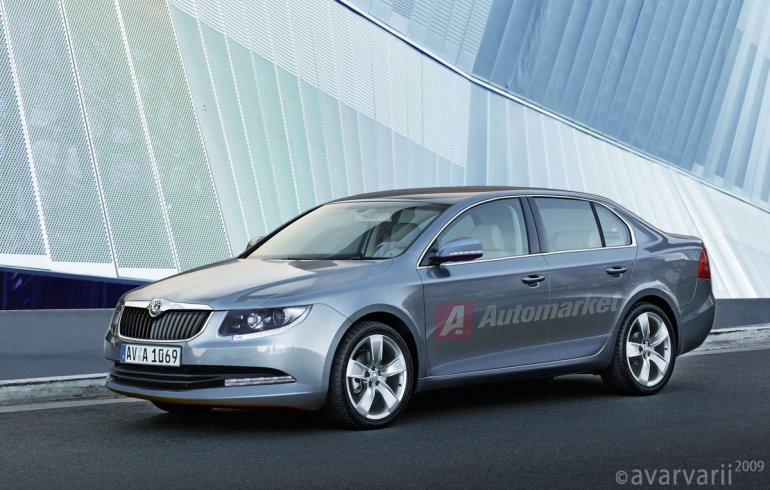 Source - Auto Market Romania