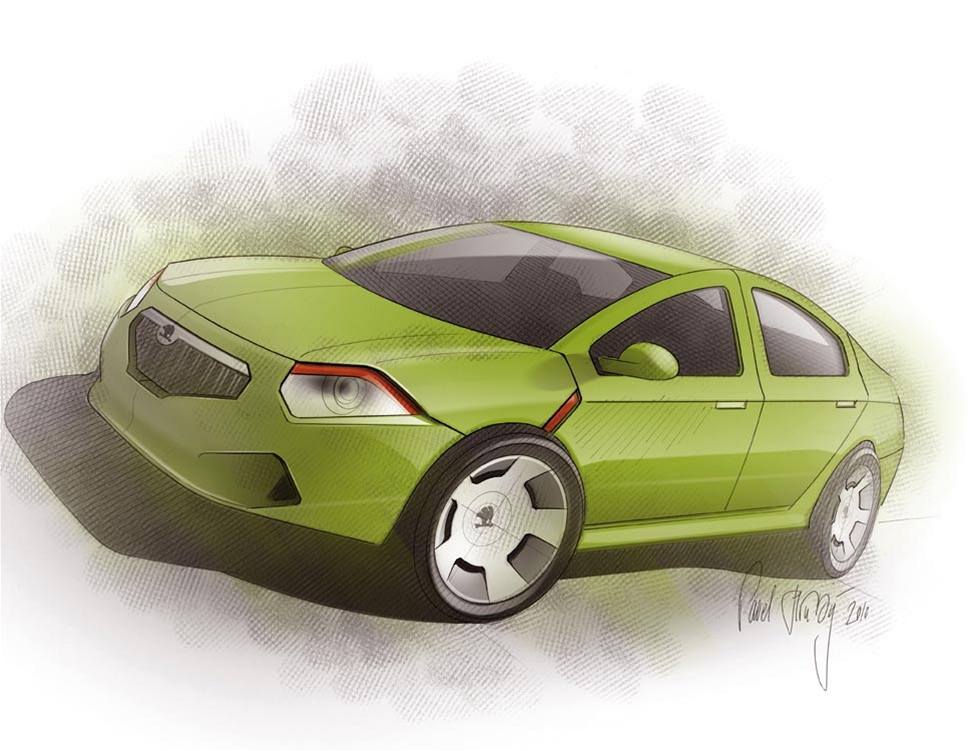 The Skoda Octavia (the Octi) was one car that turned the fortunes of the Volkswagen-run company and proved to everyone that Skoda can make a truly world class car. The car also put Skoda as one of the premium car manufacturers in the Indian market and made the scene suitable for entrants like the Laura and the Superb to follow.
But since then Skoda has ignored this child with no major design or product change since the time it was launched back in 2002. The rumor mill is turning again with news of the new Octavia (probably named Felicia) hoping to be launched in the future as a replacement model. There are two sides to the Felicia tale - one says it's just a Fabia sedan while the other says it'll be different car but will sit on the Vento's platform.
Here we have an artist's rendering of the new Skoda baby. The design language has been drastically changed (we are still not sure of whether it is for good or bad) with more sharp lines, new headlamps and a new grill.
The Skoda Octavia as of today cannot be sold in 13 cities because it is not BS4 compliant. Even in the remaining markets, it hasn't showed any real jump in the sales. Over all it is bleeding its market share to the Europeans and Japanese. We hope the new Octi & Yeti will bring back a lot of joy for Skoda.
Source - Auto Idnez