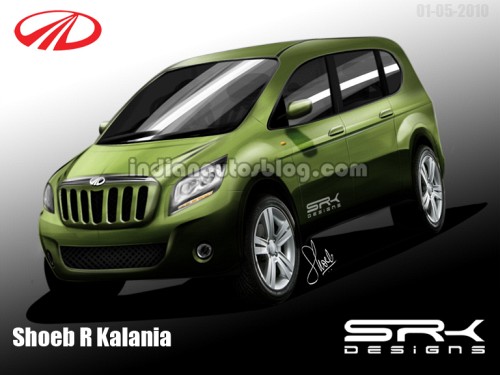 The mini SUV segment in India is untouched & an untapped territory but a one having huge potential. A car that has compact dimensions (less than 4 meters), seats 5, has decent amount of luggage space & is easy to drive around town with an efficient engine and good price tag - Doesn't that sound tempting?
Premier opened this segment with their offering- the Premier Rio. This outdated little SUV has nothing very exciting about it as it is a old Chinese car (sourced from China's Zotye Auto) rebadged as a Premier. With no proper service backup, lack of a thick dealer network, and absence of any advertising in cities raises doubts on its future.
But Mahindra is all set to bring in a fresh new product in this segment within the next few years. This compact SUV (could be codenamed S103) will be less than 4 meters in length & will come with a 1.5-litre diesel engine. Autocar India reports that this car would have a monocoque construction to give it good driving dynamics & will share parts with the upcoming Mahindra "world" SUV (W201) that also has a monocoque construction.
Autocar also reports that M&M is working on a 3 cylinder version of the M-Hawk engine with a reduced bore & stroke to displace around 1490CC. However M&M has no petrol technology so chances of that engine are thin. Insiders also indicate that M&M are targeting a base price of as low as 4 lakh rupees.
Mahindra mini SUV high resolution image