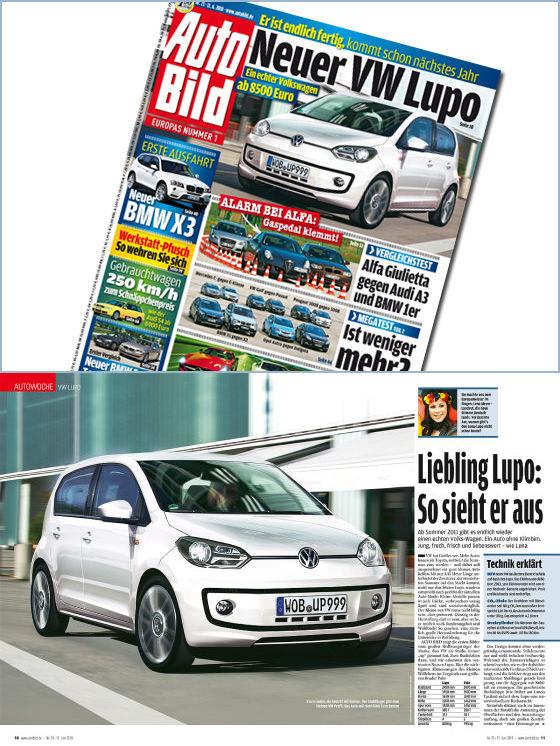 A rendering of the production version of the Volkswagen Up! concept has appeared on Auto Bild magazine in Germany. The Up! is rumored to VW's smallest offering in the small car space and will be launched in India, after it has been launched in Europe. The Up! is expected to hit the market sometime around  the end of 2011.
The engine options for the Up! will include a range of petrol as well as diesel engines. There will be a 1-litre TDI as well as a 1.2-litre TDI engine among the diesel engine options and the petrol power will come from a naturally aspirated 0.8-litre mill and the highly acclaimed 1.2-litre TSI unit.
The production version of the Up! will dispose of the concept car's rear-engine, rear-wheel drive layout and will instead adopt a conventional front-engine, front-wheel drive layout.
The production car based on the Up! concept is expected to be priced around the 3-lakh rupee price bracket, when it is launched in India sometime in 2011.
While it is yet to be confirmed, there could also be a Skoda as well as a Seat car based on the Volkswagen Up! platform.
Image Source - Auto Bild