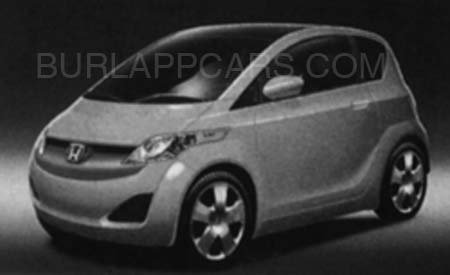 We always knew that an all-new Honda small car was in the works. We thought that the new car would be boxy like the 600cc Honda Zest sold in Japan.
Now, it appears that Honda is working on a super compact car for the US market also. A car that would compete with the Smart and Toyota iQ/Scion.
So we ask 'Will the new small car that is to come to India, look similar to this?' Well, it has every chance to be!
We do not have much information about the engine specs and the seating configurations (2-door 2 seater/ 2 door 4-seater/ 4-door 4 seater)
But we know that, the new Honda small car will have an intense level of localization which will help bring the cost down.
Honda could use its Rajasthan facility which is currently work in progress to produce upto 250,000 units per annum when fully functional.