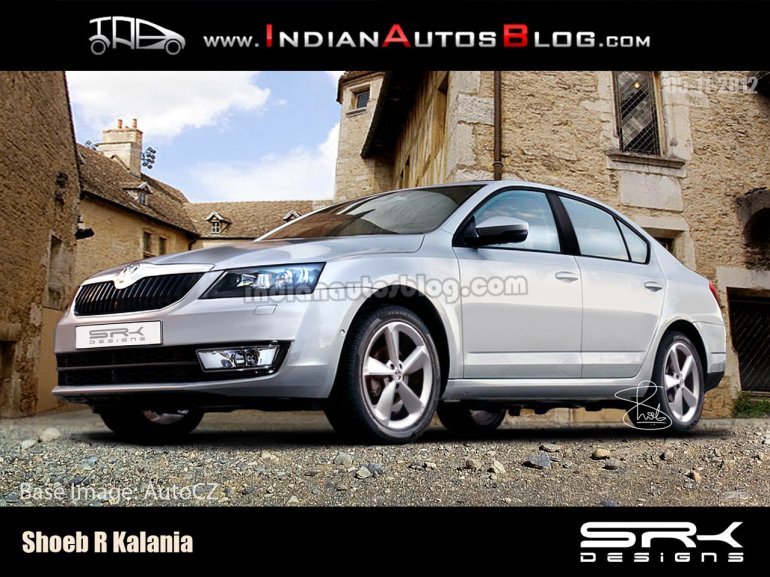 After countless spy pictures, renderings, teasers, leaked drawings and low resolution digital images, we have enough angles and details to construct the 2013 Skoda Octavia digitally.
According to European media reports, the 2013 Octavia (we Indians call it Laura) takes its public bow in the coming weeks and heads towards dealer showrooms in February 2013.
We asked Shoeb to take a look at the images that have arrived from the media preview (Skoda let few journalists drive and shoot a test prototype last month) and infuse the MissionL and VisionD concept trimmings carefully to reach an accurate result.
The 2013 Octavia will most likely be the trigger to the MQB Platform in India. As you may have learned from our relentless coverage of the VW Group's future, the MQB Platform is a modular underpinning that will host 40 VW group models in the next 6-8 years, supporting vehicles from the class size of Fabia, up till the Superb. Every next generation Volkswagen, irrespective of the segment or size, will be stationed on variations of the MQB Platform.
The new Octavia can take up to 590 liters of luggage and significant improvements in dimensions such as a 10.8 cm extension to the wheelbase frees up more room inside the cabin.
The three petrol engines confirmed displace 1.2-, 1.4- and 1.8 liters, while the diesel engines confirmed displace 1.6L and 2.0L. These engines are capable of belting out between 84hp to 177hp and compared to the current Octavia variants, they have lower fuel consumption.
A 5-speed manual, 6-speed manual and a 6-speed DSG will be available, based on the variant you choose.
[The base image of the rendering was a photograph published on Auto.cz]