Renault's V-Platform hatchback seen here is waiting under a car cover to protect it not only from dust, but also prying eyes until its official unveiling at the Auto Expo next year. Higher officials at Renault said the product will be positioned in the B+ segment meaning this will mess with the Hyundai i20, Maruti Swift, Honda Brio and Indica Vista.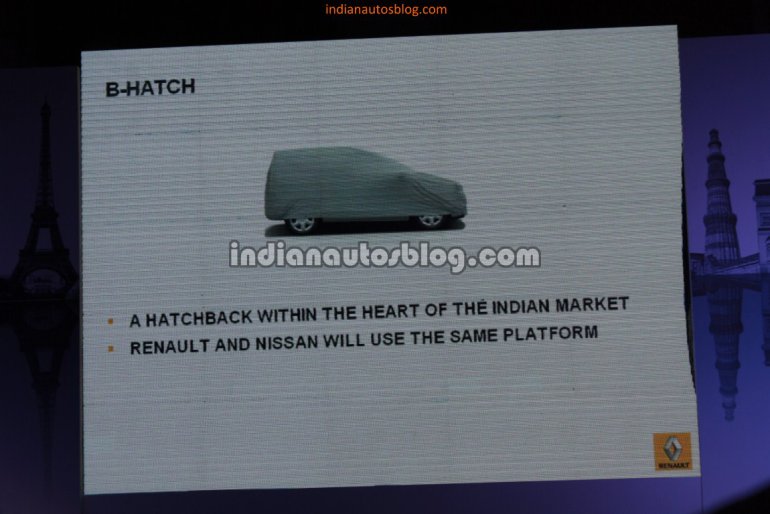 The car took shape at Renault's design center in Mumbai. It is a "car by India for India" stationed on the V-Platform that the Micra sits on. The 1.5-liter diesel engine producing around 70bhp will be installed on what some say is a grown up Wagon R.
Renault might not want to lend the car smooth surfaces and circular design nuggets found on the Micra. It might choose an interplay of a tall boy and a crossover's styling bits for the 5 lakh rupee hatch.
At the press conference in New Delhi last week where this image was shown to us, Renault wasn't willing to share any details on the petrol engine but unless you are stretching your imagination, the answer is there to see - the 1.2L 3cyl petrol mill from the Micra is the candidate in question.