After informing readers that the Renault Modus is testing in Chennai as part of its validation program in eight countries, many wrote in asking about the chances of Clio in India. IndianAutosBlog.com can reveal that there is no plan for Renault India to bring in the current Clio or the next generation Clio (makes its global debut in 2012) even in the mid-term.
Hence the Clio and the Modus (essentially a taller Clio) won't make it to India anytime soon.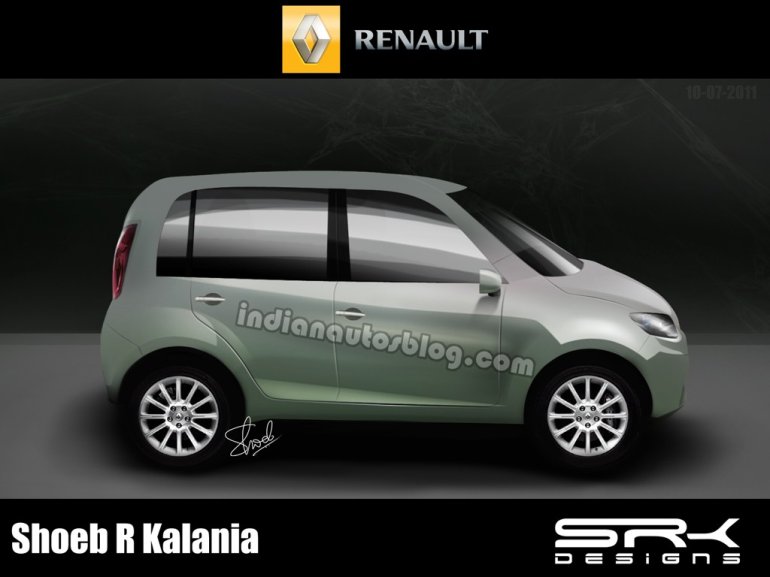 What we will get then is a hatchback on the V-Platform (Micra platform) with signature Renault styling.
Sources have told IndianAutosBlog.com to expect a concept car unveiling during the Indian Grand Prix (October last week) by none other than the big man himself - Mr Carlos Ghosn, CEO of Renault and Nissan.
During a recent media interaction, top officials told IAB that they will "take full advantage" of the IndianGP as Renault cars participate as well as supply to other Formula 1 teams.
The concept is likely to sport all the design features and look close to the production-ready model.
The production edition of the concept breaks cover during Auto Expo in New Delhi during January 2012. Shortly thereafter, it will come out on the market sitting in the B+ Segment.
The V-Platform has been highly successful for Nissan and has lived up to its meaning with three products planned on it (Micra hatch, Sunny sedan and a mini MPV next year). Post these three products, both Renault and Nissan could build new body styles on that base.
Coming back to the Renault hatchback, it is also believed to be a direct competitor to the Maruti Suzuki Swift. Codenamed B58, the Indian-designed hatchback is expected to use the same powerhouse, a 1.2L 3 cylinder petrol/1.5 K9K diesel engine used in the Micra.