Renault has teased us with an image of new high-performance EV concept which is due to be unveiled at their Valladolid plant on April 25th.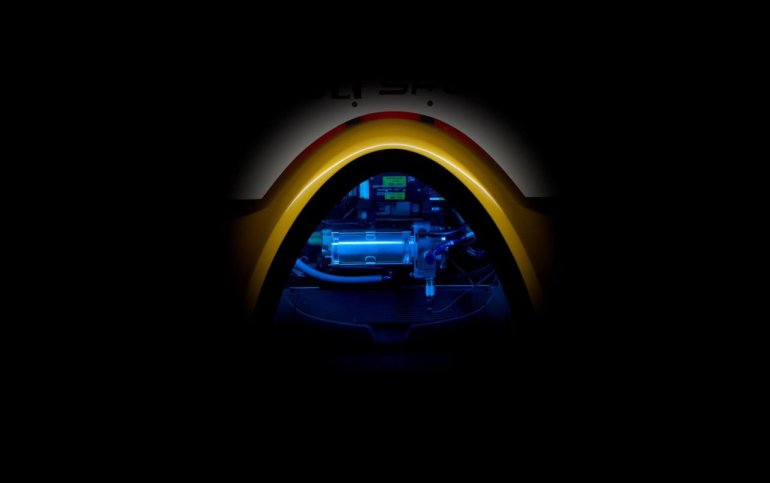 Renault-Nissan alliance is at the forefront of EV technology with vehicles like the Renault Zoe and Nissan Leaf. Renault claims that the new EV concept has "muscular styling and impressive performance credentials".
It reveals that the high performance electric vehicle is reportedly developed by Renault Sport and it will feature a window to see the internal working of the system. This is interesting, Renault has quoted that it "provides a bridge between the world of Formula 1 and that of electric vehicles".
The electric vehicles, as we know, can accelerate quickly but the top speed and range are rather modest. We could safely assume that Formula One technologies would maximize the performance potential which is the only gap that has to be connected.
Renault Sport F1, the F1 wing of Renault, is a highly successful engine maker in F1 for the last few years with its RS27 V8 engine powering one-third of the grid and winning constructors on the trot three times.
The turbo engine pioneers are developing 1.6 litre direct injection V6 units and energy recovery systems that are more sophisticated and powerful, for the newly regulated 2014 season.
Technologies like  Thermal Energy Recovery System that uses heat from brakes to recover kinetic energy and  "Motor Generator Unit – Heat" system which uses heat energy from the turbo to generate electrical energy are pivotal portions of the new F1 rules. As F1 tries to go green, the trackbred technologies are relevant for road-going EVs as well.
We will be pleasantly surprised as you are if any of these recovery systems make appearance in the concept.