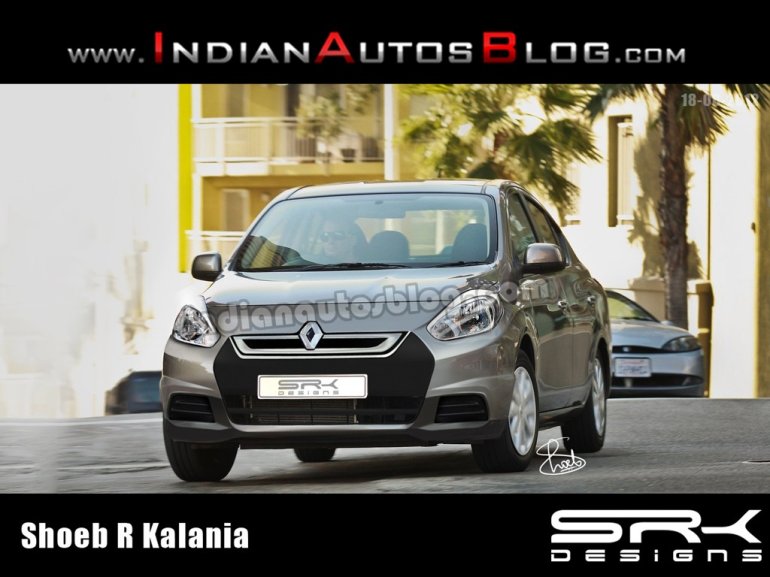 Sources have told IndianAutosBlog.com that Renault India is ready with the Scala sedan and the perhaps the only missing piece in the jigsaw is putting it on the market.
Renault will introduce the Scala in early September according to a few individuals who are privy to the company.
The Scala is being previewed to the media today and tomorrow in north India where Indian Autos Blog will get to see, feel and experience the car. We shall bring you a comprehensive report from the event if there isn't an embargo on the event coverage.
As we informed readers a few days ago, the Scala is Renault's version of the Sunny, created to explore the mid-size sedan category. It has been redesigned by Indian designers at the Mumbai design studio. Renault designers could not resurface the Sunny's steel panels as costs had to be contained and the Scala rolls off the exact same production lines as the Sunny.
They were allowed to redesign the plastic components and have done a neat job to lend the car individuality.
In contrast to the Sunny, the Renault Scala will not have any major differences to its cabin. Mechanically, it will be exactly identical with a pair of 1.5-liter engines under the bonnet. Renault introduced diesel variants of the Pulse before venturing into petrol, and we may see a similar strategy used on the Scala.
Stay tuned to IAB to learn the exact details of the Scala.