Update - Renault India has issued a statement on the matter today - "The production numbers do not reflect our product strategy. Renault India is currently producing both Scala and Pulse and they will continue to be in our product portfolio going forward."
Moreover the company has also introduced the 2015 Pulse.
More of an inventory correction than discontinuation.
According to a report on the Business Standard, Renault India has stopped production of its entry-level cars the Pulse and Scala owing to poor demand. The Scala has not been manufactured since 183 cars were made in May 2014, while the last batch of the Pulse rolled out in October 2014 accounting for 59 cars, according to data by the Society of Indian Automobile Manufacturers (SIAM).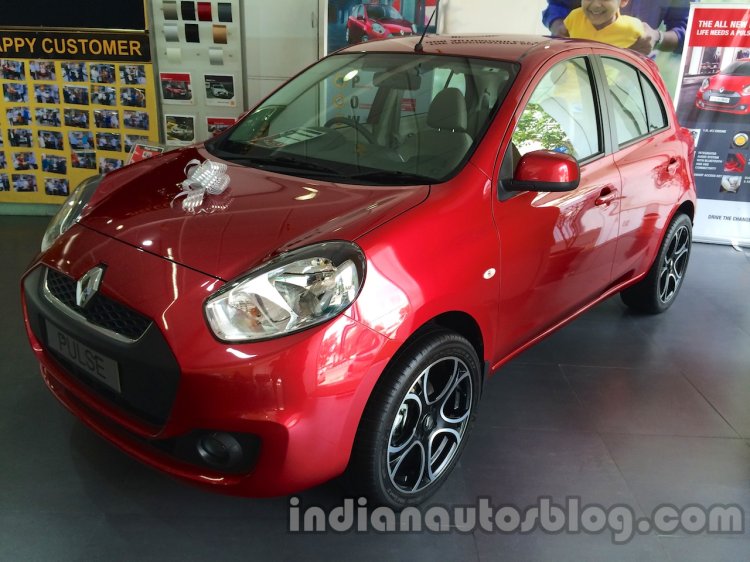 More than a discontinuation, the production stoppage is more of an inventory correction due to stock pile-up at dealers and at the factory. Sources have told the newspaper, and Indian Autos Blog, that the company is also working on a facelift for the cars to revive sales.
The Scala and Pulse are the respective badge-engineered versions of the Nissan Sunny and Micra, are made at the Renault-Nissan Alliance plant in Oragadam, Chennai, and differ from their donors with new plastic body parts, wheels and different badges.
The Pulse is offered with a 1.2-liter petrol and a 1.5-liter diesel engine, whereas the Scala is powered by 1.5-liter petrol and diesel engines. The petrol variant of the Scala is optionally available with a CVT gearbox.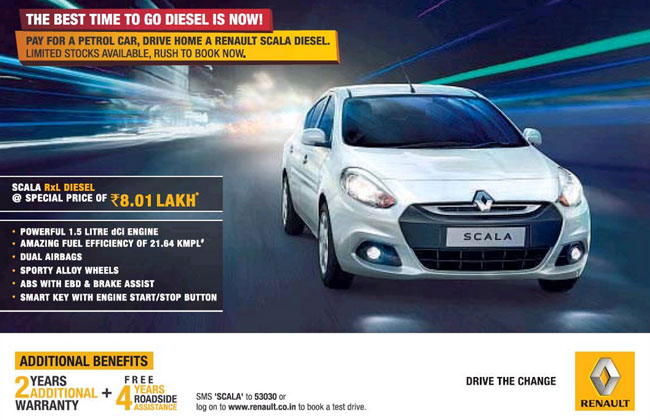 Also read: Is this the Renault XBA small car? - Spied
The Pulse is available with either the 1.2-liter three-cylinder petrol engine or the 1.5-liter four-cylinder diesel. Both engines come paired to a 5-speed manual gearbox.
[Source - Business Standard]