Alliance partners Renault and Nissan will bring more synergy in their operations by pooling in their manufacturing facilities and bringing together R&D departments under joint operations, says a report on Japanese newspaper Nikkei.
Commonolization of parts should help the company produce different vehicles with different designs and majorly same parts on the same assembly line anywhere in the world.
The first phase of this will be adopted at the alliance's plant in Oragadam near Chennai. The 400,000 unit capacity plant will see this manufacturing policy being adopted as early as 2015. The mixed-model approach will then be adopted in 10 countries by 2020.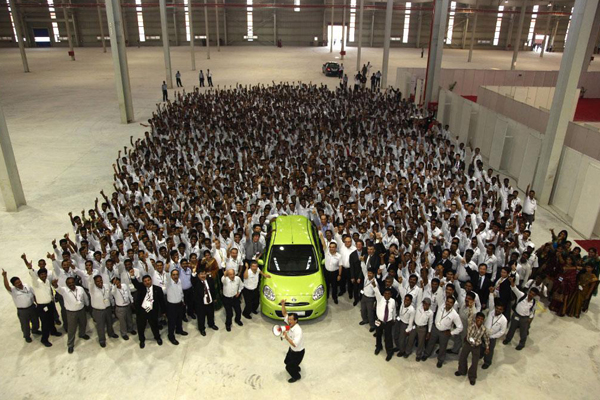 Renault brings 20 manufacturing facilities to the alliance while Nissan brings 25. Together with their Russian subsidiary, Avtovaz, the alliance had sold 8.2 million cars in 2012. 2013 figures aren't out yet. By combining their activities, the alliance hopes to save close to $3.78 billion (Rs 2.37 lakh crore) per year. To this effect, the alliance will appoint a manager to overlook all of its production facilities across the world by April this year with a similar appointment for R&D expected to follow.
Under this system, the report says, factories that have low output numbers would stand to benefit as they would produce more models from other brands. A plant inaugurated in a new market would not, the report said, turn out profits till it assembled a minimum of 100,000 units a year.
[Source - asia.nikkei.com]