The Renault Fluence, although having no use of 'Megane' word in its name, was essentially a four-door (third-gen) Megane Sedan. Following the introduction of the fourth generation Renault Megane hatchback last year and its estate version early this year, Renault revealed the all-new Renault Megane Sedan yesterday. Here's a pictorial comparison between the 2016 Renault Megane Sedan with the Renault Fluence.
Exterior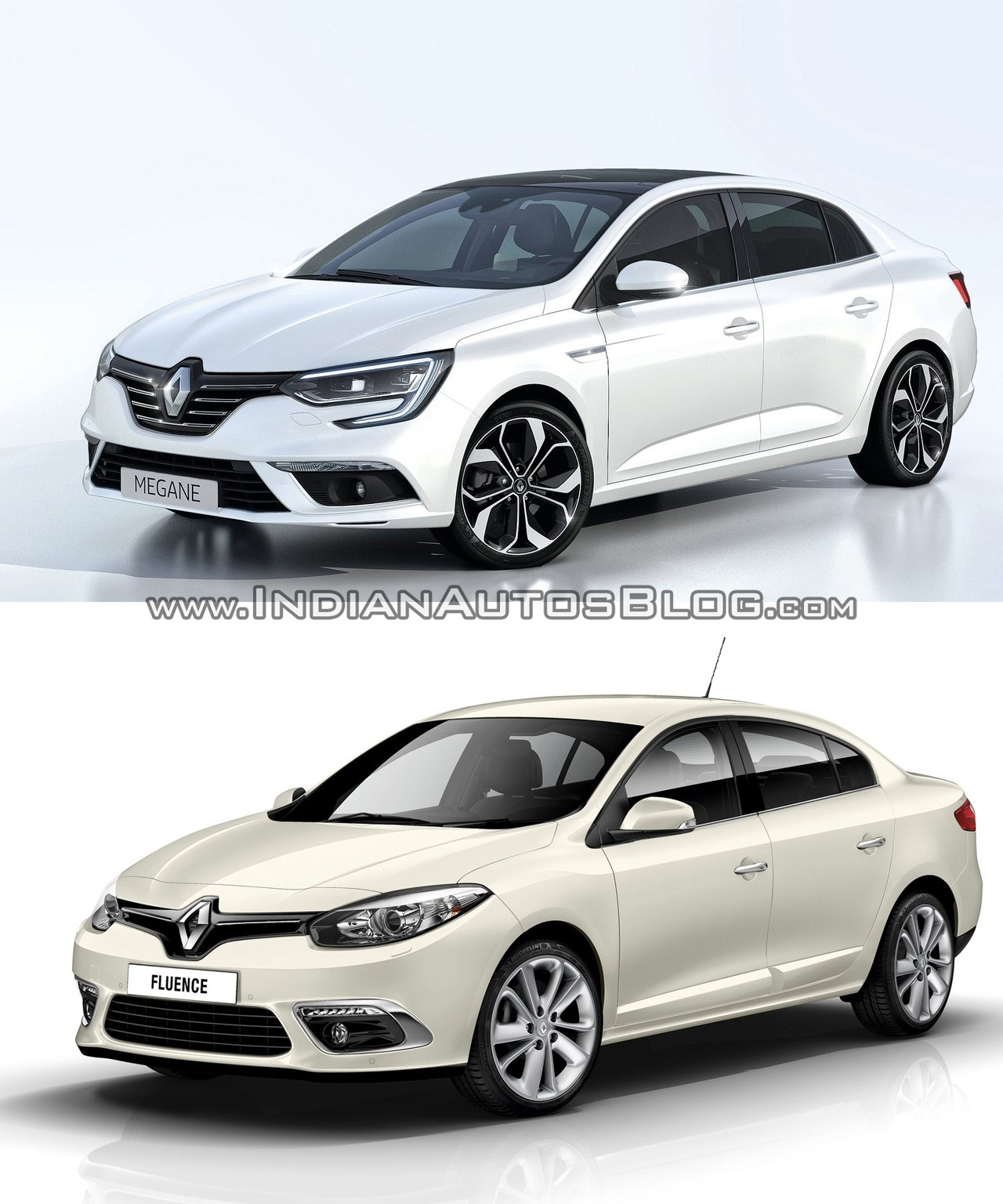 On the outside, the Renault Fluence had some similarity to the Renault Megane Mk3, but not to a great extent. The 2016 Renault Megane Sedan, save for the structural changes, is largely identical to the Renault Megane Mk4. With its dramatic exterior design and the coupe-esque slope from the back glass to the compact boot, it's a leap ahead of the Fluence when it comes to styling.
Interior
The Renault Fluence's interior was derived from the Renault Megane Mk3, and it was plain and simplistic at best. The all-new Renault Megane Sedan shares its interior with the all-new Renault Megane hatchback. Thus, its interior is far more appealing and technologically advanced compared to that of the Fluence. The portrait-display infotainment system is the centre-point of the modern cabin.
Mechanicals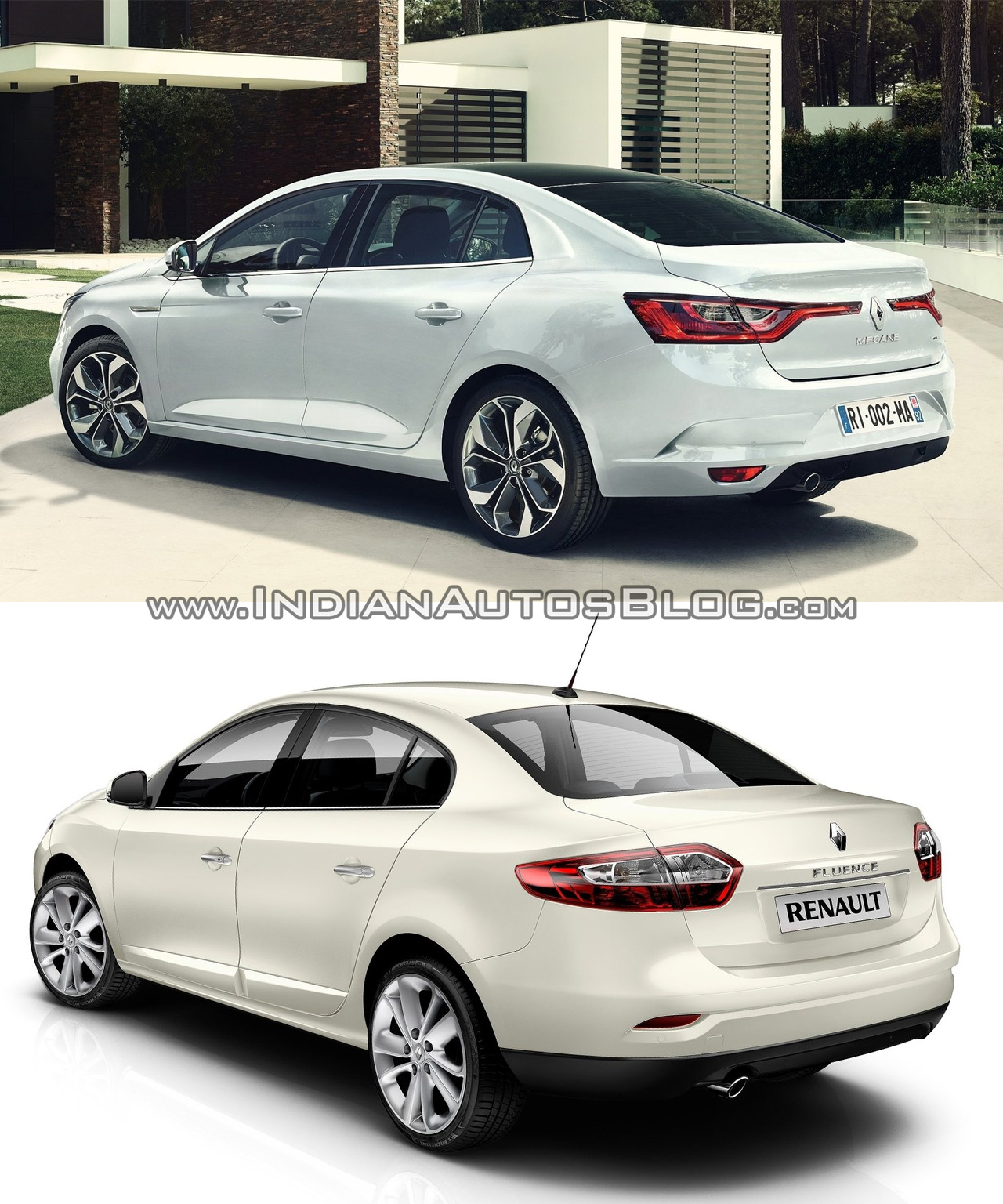 Also Read: 2016 model year Renault Captur compact SUV announced
The Renault Fluence was underpinned by the C-platform, the Renault-Nissan Alliance's second common platform. The all-new Renault Megane Sedan is underpinned by the CMF-C/D version of the French-Japanese alliance's latest common platform (CMF or Common Modular Family). It will be available with five engine options: SCe 115 petrol, TCe 130 petrol, dCi 90 diesel, dCi 110 diesel and dCi 130 diesel. These engines will be mated to a 5-speed manual transmission, a continuously variable transmission, 6-speed dual-clutch automatic transmission or 7-speed dual-clutch transmission.