Just months after the production-spec Renault Kwid EV made its spy pic debut, IAB has got its hands on its patent images that fully reveal its exterior design.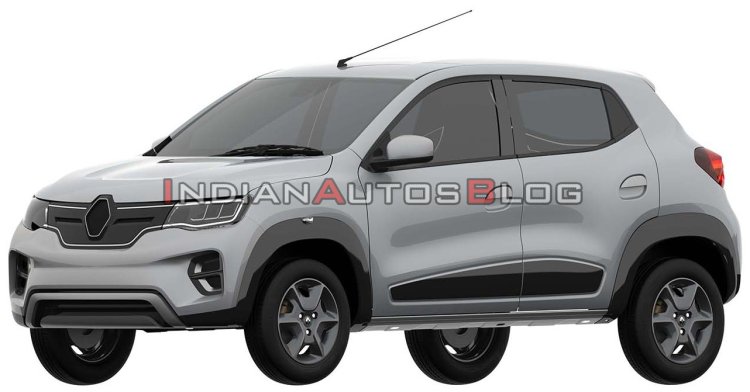 The Renault Kwid EV debuted in concept form as the Renault K-ZE at the last year's Paris Motor Show. The pure electric variant has a slightly different design compared to its fossil-fuel-burning sibling. For there's no combustion engine under the hood required to cool, it is devoid of a radiator grille and an air intake. The distinctive bumper on the front and rear add to the clean design lent by the removal of the radiator grille the air intake. The headlights and tail lights are likely LED units, making the entry-level car look more high-tech. The side air inlets on the front and the side air outlets on the rear are probably fake. Lastly, the zero-emission variant benefits from special alloy wheels and four-wheel disc brakes as well.
The powertrain for the Renault Kwid EV is being developed in cooperation between the French carmaker and its Chinese partner Dongfeng under the eGT New Energy Automotive joint venture company that was formed last year. The concept version has a driving range of 250 km under the New European Driving Cycle (NEDC).
The Renault Kwid EV will be produced at Dongfeng's production facility in Shiyan in central China. This manufacturing facility, which is based in the Hubei Province, can churn out up to 1,20,000 vehicles annually. Production is expected to commence soon.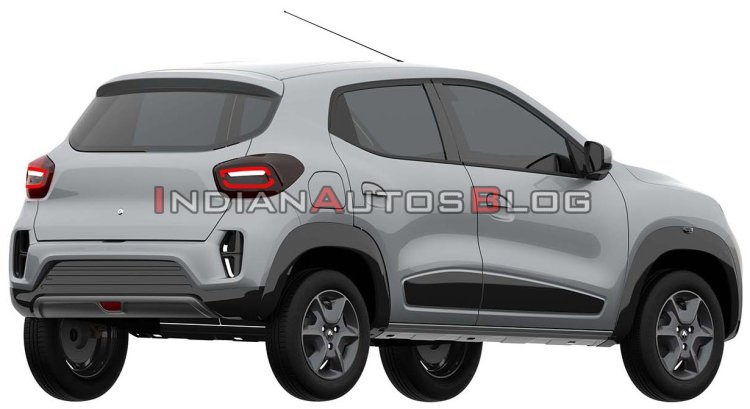 Also Read - Renault RBC MPV reveals more of its front-end in new spy shots [Update]
As announced by Renault last year, it plans to introduce as many as four new models in India by 2022. These will include an electric vehicle, which, in all chances, will be the all-electric Kwid. In the local car market, the Renault Kwid EV could cost INR 6 lakh (ex-showroom).