Renault India unveiled two new concepts based on its recent success, the Renault Kwid, at the ongoing Auto Expo 2016. The aim, the company announced, was to showcase the Kwid's customisability. No production outline has been suggested.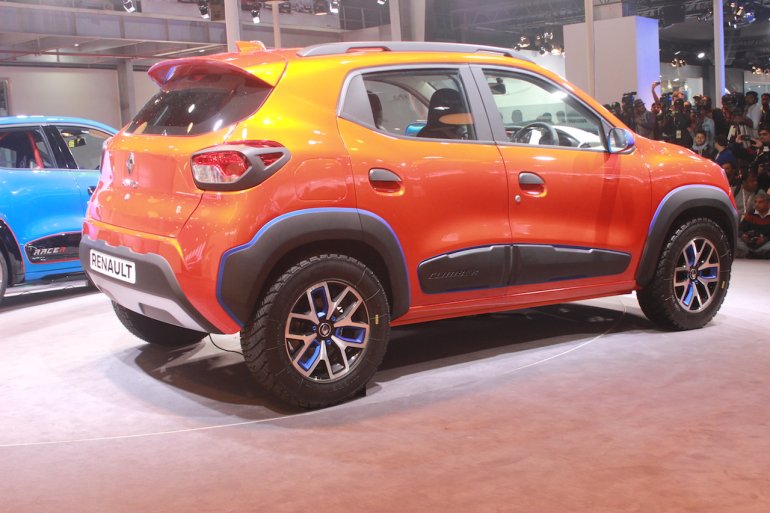 The Renault Kwid Climber concept is set to be the precursor for an off-roader based on the popular hatchback. The Climber concept has been designed along with consultation from the Indian automotive suppliers, Renault India said, hinting at a possible production avatar in the future.
The Climber gets special alloy wheel and a significantly higher rake at the rear to improve its ground clearance and offroading capabilities. Diamond cut alloy wheels and special protective cladding on the headlamps can also be seen along with a special fog lamp housing 4 LEDs. Apart from various design highlights, the Climber also has Nappa leather on the steering wheel. The second concept, the Renault Kwid Racer, is a sportier version of the Kwid. While details about the engine aren't available, the concept features a roll cage on the inside, front and rear disc brakes with red brake calipers, 18 inch alloy wheels fitted with low-profile tyres. Alcantara leather on inside and a "Totem" stacked console on the inside displays telemetry data for the driver, who is seated in bucket seats with a 4-point seatbelt.
Renault Kwid Climber at the Auto Expo 2016  - Image Gallery