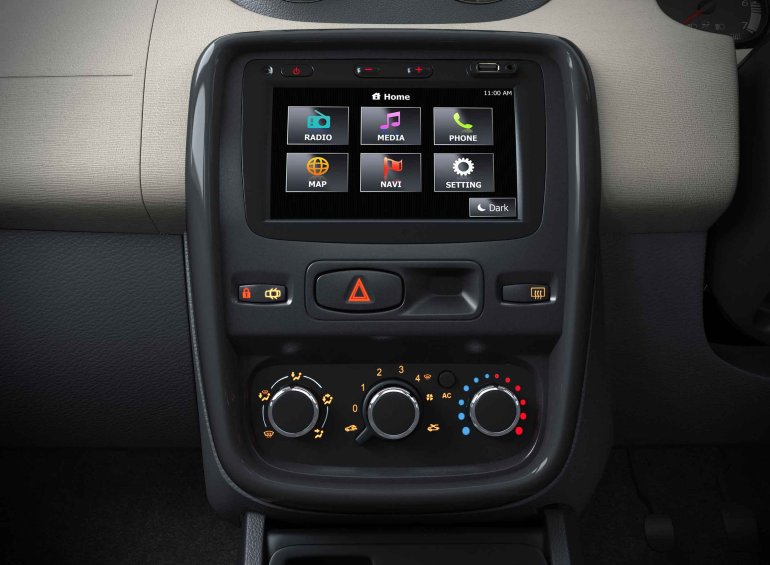 Have you always found wanting more from your Renault Duster? Or maybe, you're one of those people who like to take a brand new car to an accessories shop, kick out the standard music/multimedia system and install a touch screen one (It seems everyone wants a touchscreen nowadays!).
Well, help is at hand. Renault yesterday announced a new touchscreen system for the Duster and here is what you need to know about it:
It's called the 'Media NAV' system

It houses an 18cm touchscreen (that's about 7.08 inches in mobile phone language)
Features radio, media, telephone support and navigation
Also has Bluetooth, USB and iPod support
Can be operated through the steering wheel mounted controls as well
The navigation operates with 2D, 3D and a Bird's eye view graphic
Now, from what we can see, there is no more a CD player. While it is true that we're advancing to AUX-in's, Bluetooth and USB, a lot of people still use the compact disc.
Renault says that the new NAV system will be offered only on the diesel variants of the 85PS RxL and the 110PS RxZ as an option. The 85PS RxL Diesel with the NAV comes to INR 10,79,000 while the 110PS RxZ comes in at INR 11,99,000 (ex-Showroom, Delhi) making these the most expensive Duster's you can buy.
When we compared the prices, it seems that Renault is charging you INR 20,000 for the system which seems pretty reasonable.