The Renault Duster would be available in South Africa within a month and we notice that the local website already announces the price of the crossover apart from having an option to pre-book a test drive.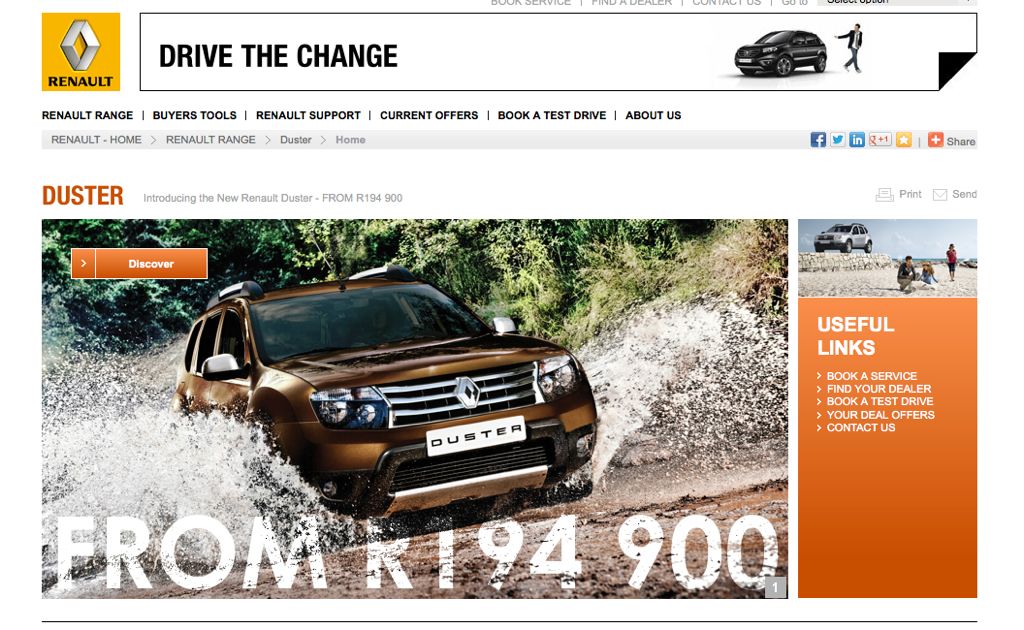 The Duster will be launched with a 1.6-liter petrol engine offering 2WD (and it remains to be seen whether the diesel powered 4WD would be available as well). Prices start at 194,900 Rand (INR 12.03 lakhs). Standard kit includes an aircon, ABS, EBD, front and side airbags, electric wing mirrors, reverse parking sensors and a CD/MP3 player with Bluetooth.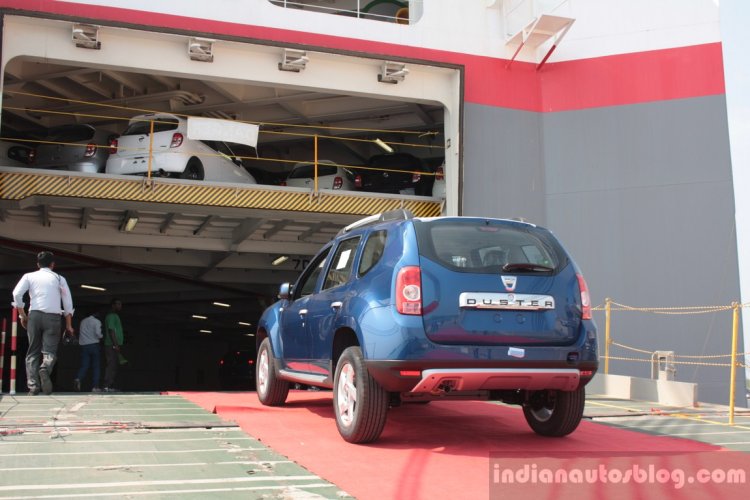 The Duster with the Renault lozenge would be exported to South Africa from the Renault-Nissan plant in Chennai, India, where the RHD Duster is made for local consumption and export to the UK and Ireland as the Dacia Duster. Renault India's MD, Marc Nassif, told Indian Autos Blog that the company will export the Duster to other RHD countries where Renault has a presence already.
While Renault South Africa's MD, Susumu Uchikoshi, has been quoted saying that the company was "carefully studying" the feasibility of building the Duster at a Nissan facility in Gauteng, the initial lot of vehicles will be imported from India.
Late last month, Ford India commenced the exports of the EcoSport to South Africa. The EcoSport, which has given the Duster a tough time in India, will continue to compete with it in South Africa as well.