1.6L engine replaced by the smaller and more efficient 1.5L engine.
Renault India has replaced the 1.6L K4M motor of the Renault Duster petrol manual variants for the smaller 1.5L H4K unit. The same engine also powers the Renault Duster Automatic variant which launched yesterday.
Prices now range between INR 8.49 Lakhs - INR 10.32 Lakhs (ex-showroom Delhi) which is identical to that of the outgoing 1.6L Duster petrol variants. The manual variant is only available in RxE and RxL grades, while the CVT is exclusive to RxS.
Despite the smaller size, the 1.5L H4K unit produces 106 PS and 142 Nm of peak torque, which is 2 PS more, but 6 Nm less torque than the outgoing 1.6L. What has significantly changed is the mileage; from 13.06 km/L in the Duster 1.6L to 14.19 km/L in the new Duster 1.5 MT and 14.99 km/L in the Duster 1.5 CVT. The manual variant continues to offer a 5-speed manual gearbox.
Note that the 1.5L H4K is not an all-new petrol engine, but has been powering the Nissan Sunny since 2011. The Nissan Sunny with the same 1.5L petrol engine and CVT combo is now priced at an attractive INR 8.99 Lakhs (ex-showroom Delhi) for the range-topping version, making it the least expensive mid-size automatic sedan in India.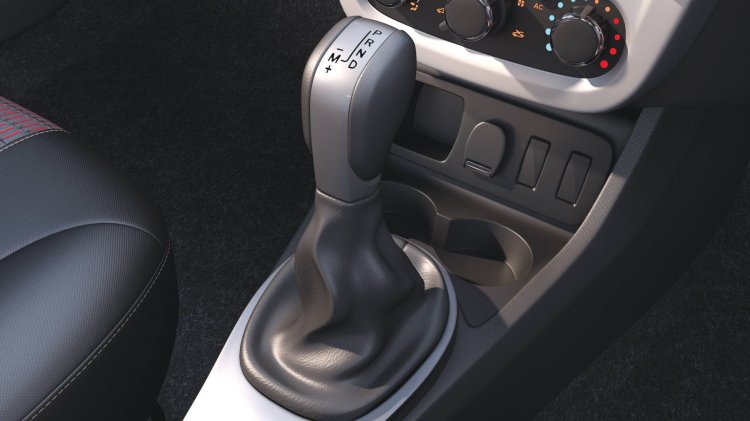 Also Read: Prices of MY2017 Nissan Sunny revised; slashed by up to INR 1.90 Lakh
The 2017 Nissan Terrano that launched in late March interestingly chose to keep the 1.6L K4M petrol engine.