Since its launch four years ago at the 2010 edition of the Geneva Motor Show, Renault/Dacia have produced 1 million copies of the Duster. The milestone car was made yesterday at Renault's Curutiba plant in Brazil, and will find an owner in the same country.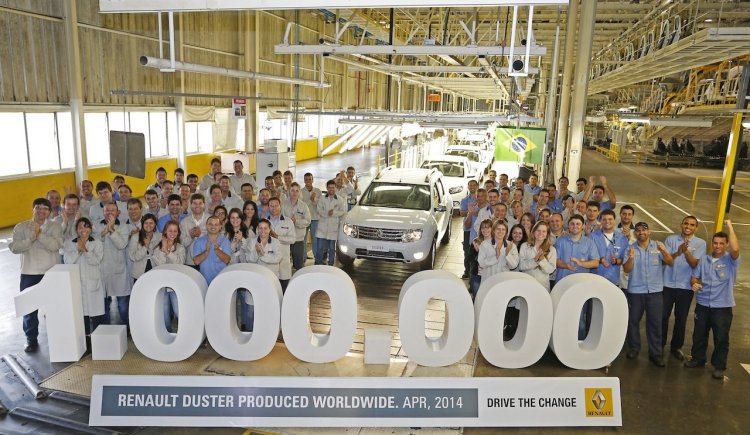 Renault has outlined the five largest markets for the Duster. The Duster finds a lot of customers in Russia with cumulative sales of 151,633 units, while France follows a close second at 145,612. Brazil is the third largest market with sales of 117,303, followed by India with 85,974. With sales of 70,159 units, Germany is the Duster's fifth largest market.
The Duster is made in five factories across the globe: Pitesti (Romania), Curitiba (Brazil), Envigado (Colombia), Moscow (Russia) and Chennai (India). The Indian plant commenced production of the car in May 2012, and apart from satisfying local demand, it exports the car to South Africa and Indonesia as a Renault model, as well as for the United Kingdom, Cyprus, Malta and Ireland as a Dacia. The Indian plant also makes the Nissan Terrano, which is Nissan's version of the Duster.
Renault says that sales of the crossover continued to grow in 2013 with over 376,000 units being sold.
One Million Duster's Produced in Four Years - Press Release
[Head to Slideshare if you're unable to view the document above.]