The Renault Duster's bookings have reached a stunning 10,000 orders making it the most successful model from Renault India till date. It will outsell all Renault models on the Indian streets put together, by the end of 2012, if Renault's factory workers and supply chain are able to excel with their efforts.
[Can't view the video clip? Go directly to Youtube]
The French automaker plans to boost the production of Duster at its Chennai facility to deliver cars on time. Many customers are now made to wait a few weeks before their keys are handed to them.
To keep the momentum going, Renault India has launched a TV campaign claiming the Duster to be 'an unstoppable Indian.'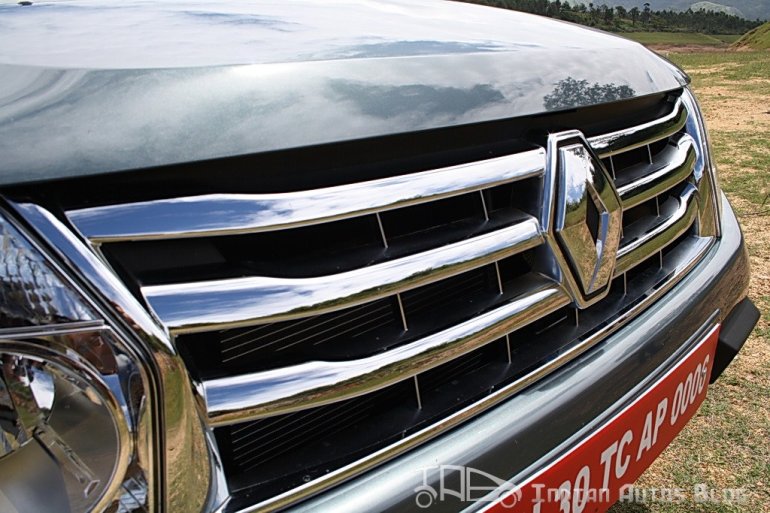 Renault India is targeting young entrepreneurs and business executives who want a car as a status symbol.
Don't forget to read our complete coverage of the Renault Duster
Renault had made sure that the Duster is re-designed to appeal to the young blood. Lots of chrome and stylish design cues were injected to move it up market. And by the look of things, we are pretty sure that all the moves have worked out perfectly according to plan.
The Renault Duster has the whole party to itself for now. Come Diwali, the Duster will face its first rival - the Mahindra Mini Xylo. Shortly thereafter, the Ford EcoSport jumps on to the bandwagon and numerous other mini SUVs such as the production version of the Maruti XA Alpha concept, VW's mini SUV on the MQB Platform and perhaps Toyota's rival on the Etios platform are setting their cross hair on the mini SUV market.
It will be interesting to see whether the Renault Duster manages to maintain the momentum once there is a selection of vehicles for the Indian SUV aspirant to choose from.