The Russian subsidiary of Renault has informed the local media that an all-wheel drive Renault Duster equipped with an automatic transmission will appear on the market in early 2014.
The company has mentioned that the new variant is developed specifically for Russia, but did not provide any additional details.
Renault sells the Duster in 2WD and 4WD variants, and in petrol and diesel engine options. The 2WD variant is also available with an automatic transmission, which is a four-speed unit.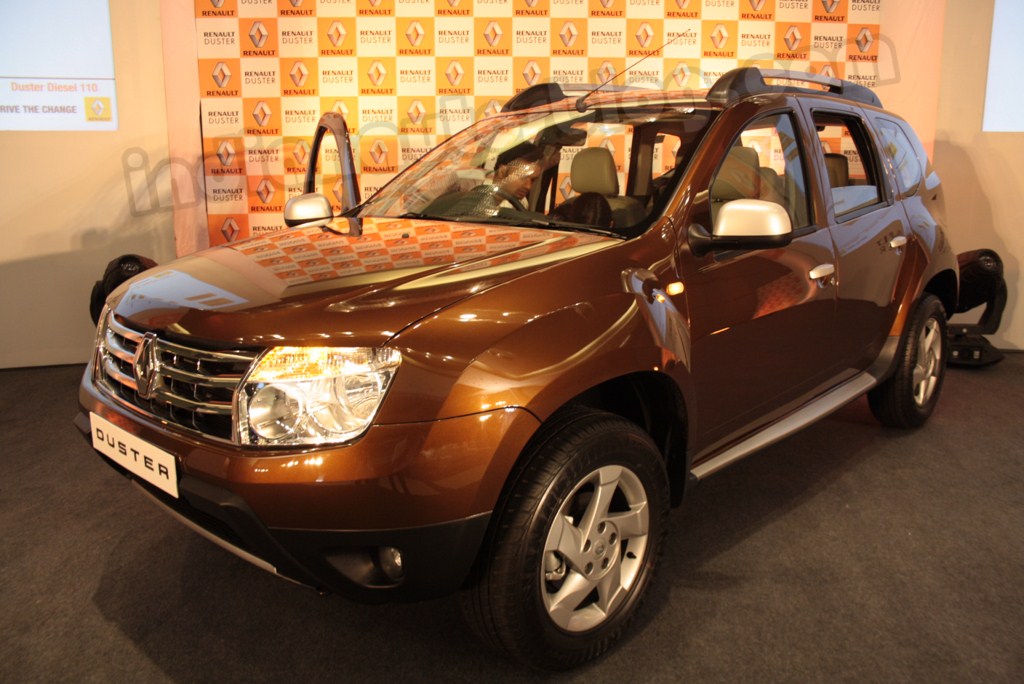 Renault offers three engine options on the Russian Duster - 1.6L and 2.0L petrol, and a 1.5L diesel, and in eight color options. The top-end 'Luxe Privelege' variant was recently updated with a multimedia system, similar to the device that Renault India fits on the 2013 Duster. All variants get a six-speed manual transmission.
Local media are uncertain on whether the 1.6L petrol 4WD or the 1.5L diesel 4WD would receive the automatic transmission. The new transmission maybe bundled into the cosmetic update that was revealed as the Dacia Duster facelift in Frankfurt last month.
Renault Russia recently made the 100,000th Duster from its Moscow factory, and over 70% of the vehicles sold are AWD.