The cat's out of the bag. Diagrammatic representations of future products on Renault India's official website has not turned out to be a good idea, as some of them are very accurate. Case in point - the drawing that represents a quirky compact SUV - unless you are blind you wouldn't mistake it for anything but the Duster.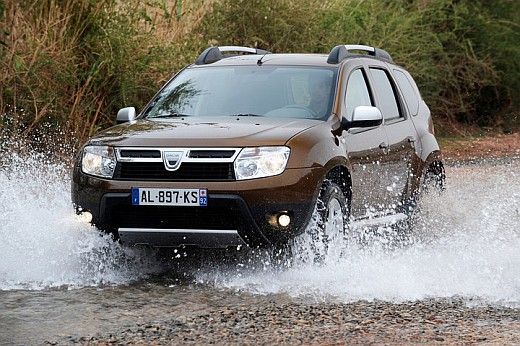 Earlier this year, IAB reported of sightings of a mysterious SUV testing near Mahindra City, Chennai. The Duster is a compact SUV based on the Logan platform. We've thrown light on the Duster since the time it was being testing overseas using the Logan' body. Mind you, this was back in 2009. Intense speculation however began only in June 2011 where we suggested a price band of 7-8 lakh rupees for this Scorpio slayer.
Kaustubh Shinde picked up on the Duster in March this year and asked readers if the Duster was the wrong choice for Renault India. Clearly, IAB has given you complete coverage and commentary of the vehicle a full year ahead of its launch.
In India the Renault Duster will be fitted with the same 1.5-liter diesel engine from the Micra producing about 85bhp and 200Nm of torque. The Dacia badges will disappear and new, sleek grille is expected on the Indian model.
Source - Renault India