The idea to redesign the A Class could have been the best decision made in the history of Mercedes Benz.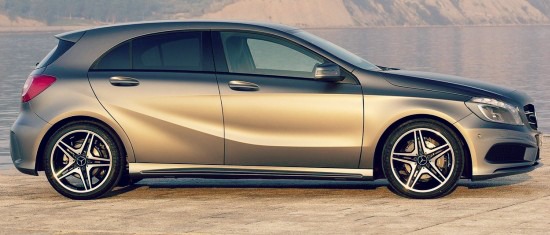 The premium hatch proposed by the three-pointed star has already earned the accolade as the most successful launch in the company's history and with passage of time, things are getting bigger and better for the baby Benz.
Positioned at the premium end of the C-segment, European consumers have embraced the new idea from Mercedes. According to a Reuters report, the CEO of Mercedes-Benz, Dr. Deiter Zetsche has told the German daily Die Zeit that the new A Class has received almost 90,000 bookings since order books opened this summer. Deliveries of the A Class started in late September.
This number is defying logic as the economic gloom in Europe threatens to swallow large companies. In comparison, the low-priced Volkswagen Golf 7 has notched up 40,000 bookings, though Mercedes opened the books a bit earlier. The success of the A Class couldn't have come at a better time, as Mercedes is losing market share to both rivals in many major global markets.
A breed of compact cars will be born out of the A Class. Early next year the CLA sedan will be unveiled, followed by two SUV models (GLA and GLG) towards the middle of the decade.
The GLA, A Class and the CLA sedan are India bound, with prototypes of the A Class busy testing in Pune for a mid-2013 launch.
[Source - uk.reuters.com & CarScoop.BlogSpot.com]