At the Frankfurt Motor Show in September, Land Rover is expected to showcase the diesel hybrid powertrain for its all-new Range Rover sport.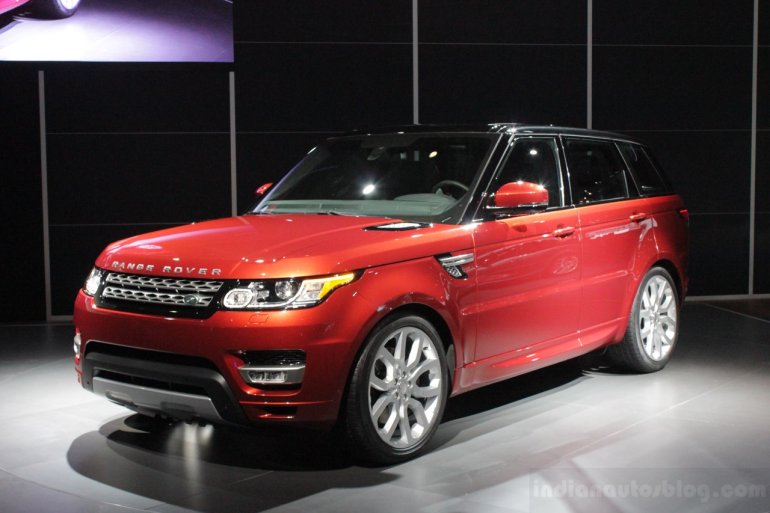 There could also be a new variant of the regular model, powered by Land Rover's diesel V8, making its debut at the grand event.
Stuart Frith, Land Rover's Chief Programme Engineer for Range Rover Sport, told Carsales.com.au that the greener Range Rover Sport will adopt a diesel-electric hybrid powertrain and it won't bother the seating capacity as the hybrid powerhouse will be located underneath the floor. There will be a potent V8 diesel engine for the Range Rover Sport generating a massive 700Nm of torque, added to the lineup at the end of 2013, according to him.
He was quoted as saying, "Another addition - really a reintroduction for Range Rover Sport - is a V8 diesel, so the SDV8 rejoins the line-up at the end of 2013, and that's got 700Nm of torque. Also later in 2013, our first hybrid will join the range."
The Range Rover Sport Hybrid is expected to be propelled by a 3.0 litre TDV6 diesel which puts out 242bhp. Combined with 93bhp from an electric motor, the total power output goes as high as 334 bhp. The ZF eight speed automatic transmission is expected to transmit the power to the wheels.
According to Frith, the targeted CO2 emissions for the hybrid variant with a diesel V6 is 169g/km (in NEDC combined cycle testing). He also told Carsales.com.au that the substantial weight reduction of 420kg has allowed them to put inline four cylinder in the Range Rover Sport which will appear in the later stages of its life cycle.
[Source: Carsales.com.au]