Porsche invited journalists from some of their best performing global markets to the first drive experience of the Porsche Macan in California. The Macan launches at the Los Angeles Auto Show next month. Porsche however did not allow the camouflage to come off the vehicles.
Porsche officials have confirmed to the publications attending the program that a 3.0-liter V6 engine developing 335hp and 450Nm of torque, a turbocharged 3.6-liter V6 petrol that outputs 394hp and 550Nm of torque, and a 3.0-liter turbocharged V6 diesel engine developing 254hp and 580Nm of torque will be introduced at the launch. These are paired to the Porsche seven-speed PDK dual-clutch transmission.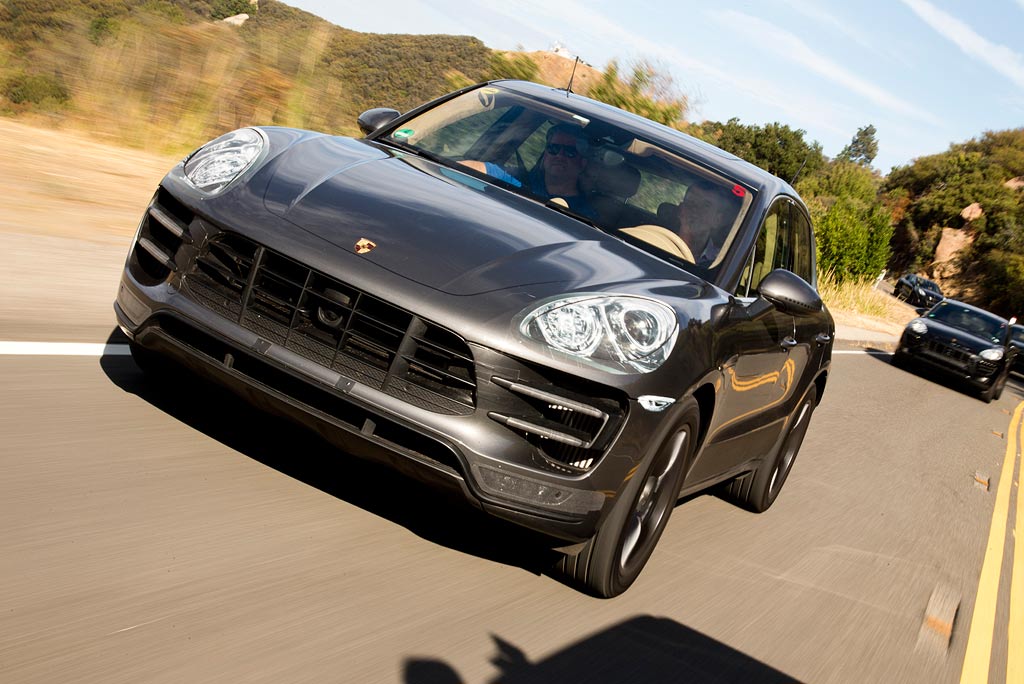 Publications report that four-cylinder powerplants have also been planned, which would make the Macan the first Porsche to use them since 1995. Though Porsche haven't confirmed these engines, the VW Group's 2-liter turbo petrol and 2-liter turbo diesel engines, currently serving across brands in various classes, are leading candidates during the Macan's first round of updates, which would take the car further down-market.
The Macan is based on a mix of the Audi Q5 and the VW MLB platform. It shares its wheelbase with the former, but every other component has been redeveloped by Porsche. Being the new entry-level model, the Macan would compete with the Audi Q5, Mercedes GLK and the Range Rover Evoque.