Porsche is showcasing the Porsche Cayman e-volution at the Electric Vehicle Symposium in Stuttgart, Germany. Here are the one-off Porsche Cayman EV's images from the show, courtesy autofilou.at.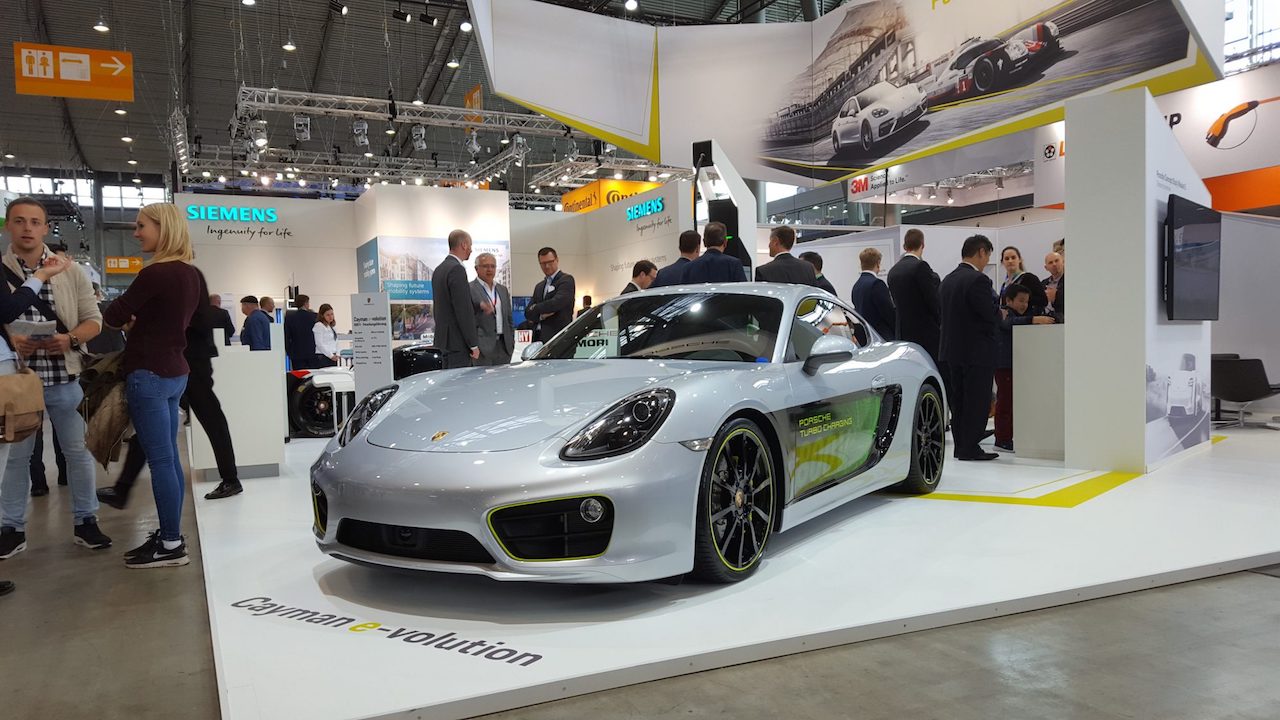 The Porsche Cayman e-volution is not a sign of a zero-emissions two-seat sports car arriving from Porsche anytime soon. That is still years away. The Porsche Cayman e-volution is a research vehicle and demonstrates the company's development in EV tech.
Porsche says:
The vehicle (Porsche Cayman e-volution) will not go into series production, but does give an early indication of just how sporty Porsche believes e-mobility can be.
In early 2015, the German government sponsored the 'e-generation' project, and Porsche Engineering played a major role in it. Under Porsche's leadership, a research consortium developed new components for EVs and tested them in three electric sports cars based on the Porsche Boxster. Porsche said that a new project named 'e-volution' would follow the e-generation project.
The Porsche Cayman e-volution has a 38 kWh lithium-ion battery pack that offers a range of 200 km. It can accelerate from 0-100 km/h in just 3.3 seconds and reach a top speed of 200 km/h (limited). The concept car, with a charging voltage of 800 volts, shows off Porsche's developments in fast-charging. Porsche is also showcasing Porsche Turbo Charging, its first ever accumulator-based fast charging system. Developed in collaboration by Porsche Engineering and ADS-TEC, this system is capable of achieving a charging capacity of up to 320 kW per vehicle.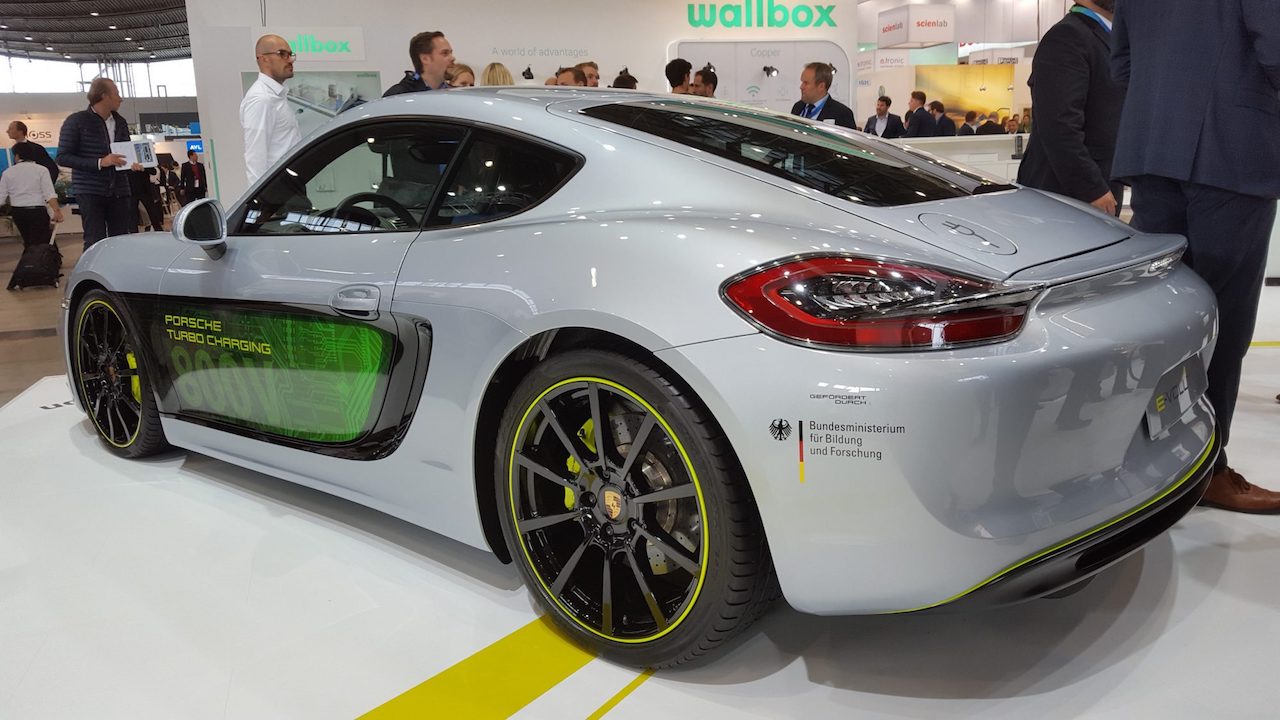 Also See: 2018 Porsche 911 Turbo S Exclusive Series at the IAA 2017 – Live
In 2019, Porsche will start production of its first pure electric sports car - the Porsche Mission E. Originally introduced as a concept at IAA 2015, the Mission E will have a range of over 500 km and batteries chargeable to 80% within 15 minutes.
[Image Source: autofilou.at]