Porsche has unveiled a new variant of the 911 GT3 with the touring package. Aimed at purists, the Porsche 911 GT3 Touring Package is essentially a GT3 with a more understated appearance along with a manual transmission.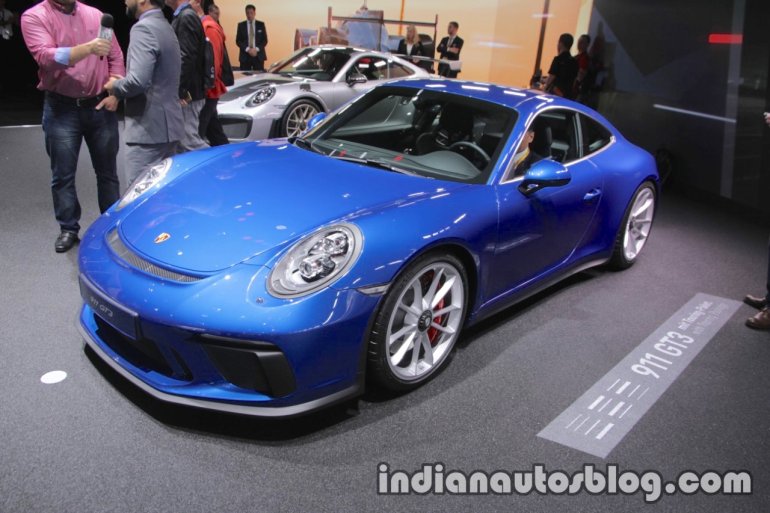 It gets the same front end as the GT3 since much of the body remains unchanged. The most noticeable difference between the standard GT3 and the Porsche 911 GT3 Touring package is towards the rear as it loses the fixed rear wing. Instead, it features a retractable rear spoiler that comes up and has a subtle Gurney Flap finished in the same colour as the exterior. The front and rear lights are identical, though not dark-tinted. It sits on 245/35 ZR 20 tyres at the front and 305/30 ZR 20 tyres at the rear wrapped around forged alloy wheels. The grille placed right above the luggage compartment bears the "GT3" logo.
The cabin of the Porsche 911 GT3 Touring Package is finished in black leather with black aluminium trim inserts. However, the most noticeable feature of the touring package is the presence of the manual gear shifter.
Placed behind the rear axle is the 4.0 litre flat six naturally aspirated engine that revs up to 9,000 rpm. It generates 500 hp of max power and 430 Nm of peak torque. It helps the car achieve a top speed of 316 km/h and propels it from 0 to a 100 km/h in 3.9 seconds. Like the 911 GT3, this one too is 44 millimetres wider at the wheel arches than the 911 Carrera and sits 25 millimetres lower. The Porsche 911 GT3 Touring Package, much like the standard GT3, also gets four wheel steering.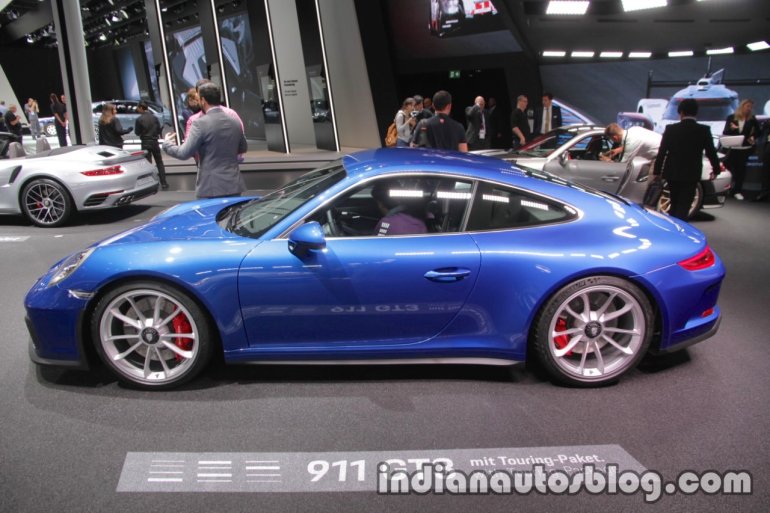 Unlike the previous 911 GT3 based 911 R, the Porsche 911 GT3 Touring Package is not a limited edition and is available at the same price as the existing GT3 model.